Marketing professionals have long used affiliate marketing as a means of generating passive revenue. Its benefits of mutual benefit and the ability for individuals to earn a performance-based income have assisted the industry's recent evolution at a much faster rate.
Nevertheless, many people are still reluctant to make the initial move since they believe it will be a difficult process with numerous requirements. The misconception that you need to have a dedicated website is largely to blame for this.
Yes, having a website is crucial and can be a great way to increase your credibility, but you can still work as an affiliate marketer even if you don't have one.
Ways to do affiliate marketing without a website   
Your objective as an affiliate marketer is to influence customers to make a purchase from your recommended affiliate merchant so that you can receive a commission.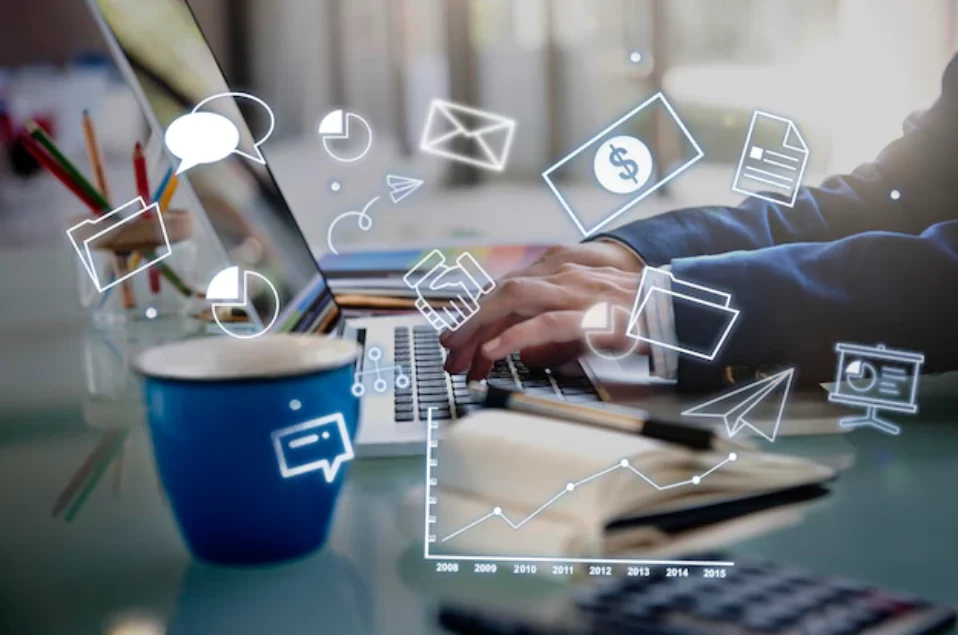 PPC Or PPV Advertising
Pay Per Click or Pay Per View advertisements have existed since the beginning of internet marketing. Nearly half of all small and medium-sized businesses still spend money on PPC advertising.
The best way to start PPC and PPV campaigns is with digital ad exchange platforms. These internet intersections receive massive amounts of traffic from international publishers and proves to be the best in giving positive results for affiliate marketing. 
You give these platforms your ads. They have automated channels through which the ads are then displayed in pertinent locations all over the internet in accordance with your bids. 
Here is a list of the top Ad exchange platforms out there:
Google Adwords

Microsoft Media Network

BuySellAds

Media.net

One by AOL

LiveRail

OpenX

DoubleClick Ad Exchange

Facebook/Instagram Ads
To make your final decision, conduct some respectable research on the networks mentioned above and others to find the best platform for your niche. With the aid of ad exchange platforms, you can place your advertisements with affiliate links on numerous websites. Additionally, these networks offer a variety of ad formats, such as pop-up ads, domain redirect ads, push ads, and even native ads.
The majority of institutional platforms, including Google and Facebook, offer analytics and projections of the effectiveness of these ads. As a result, you enter knowing a fair amount about the incoming traffic. The ability of your copy to convert visitors then depends on its quality and content.
The math involved in PPC ad spending is straightforward. The engagement will be higher as a result. The placements will improve as your advertising budget rises. A thorough and appealing landing page is typically placed between the advertisement and the offer page by seasoned marketers. 
It provides access to information to the consumer and removes any minute doubts they have about the product or service before seeing the offer. In a nutshell, having a landing page launchpad in between nurtures intent.
Solo Ads
Solo ads have the distinctive quality that you define and carry out every aspect of them.
There is no connection to any platforms or networks. By getting in touch with websites, online influencers, and online communities, you can directly find your target audience. Together, you promote your ads in their email blasts and newsletters.
The partnership can be fixed in any way that has been mutually agreed upon or based on sales commissions. Other places you could place individually designed Solo Ads
Emailers who read someone's blog post

Within an individual's landing page email

Email marketing is used by specific influencer accounts on platforms like Facebook, Instagram, TikTok, etc. You could make contact with them.

Digital magazines and press releases are shared via email.
Once you have shortlisted your traffic sources, you must communicate and strike a deal with them. Most people offer a pay-per-click model here—however, it's more personalized. Furthermore, you must calculate your ROIs carefully regarding PPC and solo ads. In general, it takes a lot of clicks before you start seeing conversions. In fact, marketers received 42 times the return on every dollar spent on emails. A good plan can therefore produce good results.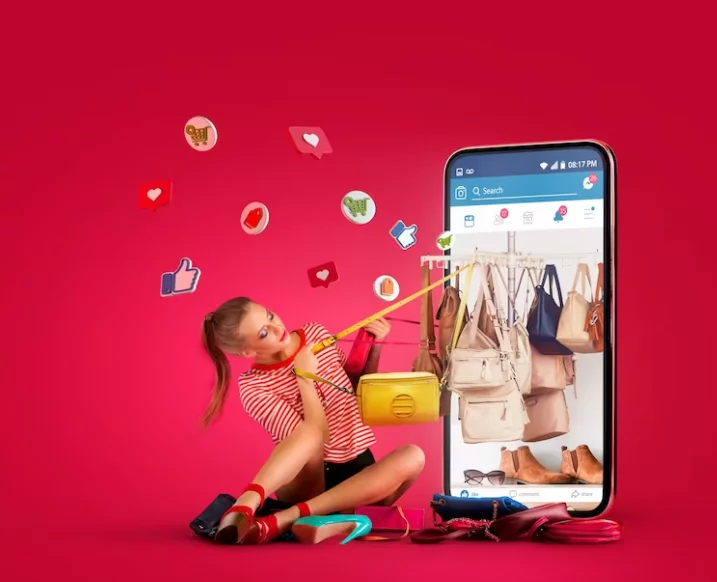 Online Communities and Forums: Digital Word of Mouth
There are a ton of online communities and organizations for people with similar interests. These forums frequently focus on goods and services. Engaging in active discussion on such forums is thus a great way to give your campaigns a voice.
If you believe that this is a simple task, then no. Finding and shortlisting such forums and communities requires time and effort. You must then read all of their policies, rules, and regulations. You risk getting immediately banned and losing the chance for future sales and leads if you disobey their rules and post something that is out of line with their standards.
Reddit is an excellent illustration of one such website. You can find subreddits chock full of users who perfectly match your consumer profiles within this ancient and enormous content rating and aggregating behemoth. The only variable is how thoroughly you search the platform. It can help those attempting affiliate marketing without a website develop their own voice, brand, and identity.
When you post on these forums and platforms, you are already speaking to one person at a time. Consequently, a component of trust is added. You can later develop your own traffic sources after your efforts have established your reputation in these groups. These sources will already be receiving initial traffic from the users and clients you previously acquired. 
When promoting your content on open forums, bear the following in mind:
Invest time in researching the ideal forums for your industry.

Carefully read the rules, policies, and procedures and abide by them without question to prevent suspensions.

Ensure your profile is the best possible.

Interact with members naturally. Don't immediately begin selling your items. You'll come across as obnoxious and pushy. Be sincere and genuinely enhancing the conversation.

Act courteously and refrain from engaging in harassment, harassment, or groupthink.

Avoid spamming your forums. You won't ever experience a conversion.
In the end, value-driven engagement is what forums, groups, and communities are all about. 
Create and Promote Long-Form Content Like eBooks
In the US alone, 191 million eBooks were sold in 2021. Because of this, selling lengthy content like eBooks and whitepapers presents an effective business opportunity for affiliate marketers. It is because of a number of factors.
First of all, those who purchase eBooks are likely to invest heavily in the knowledge they require. Typically, they seek a comprehensive answer to all of their issues. Consequently, your target market is already very motivated.
To find out what kinds of eBooks your audience reads and to produce content that will appeal to them, you can conduct simple research on websites like Google Trends. Your affiliate links will be embedded in this content. Following that, you can publish your eBooks on well-known sites like Amazon. In order to start promoting your content in a variety of ways, both paid and organic, you can team up with eBook marketers.
Here are some guidelines for producing an eBook that converts:
Offer wholesome and high-quality content

Conduct research on the solutions you are proposing; and ensure that your users have searched for the issue

Maintain book-level standards: strive to engage readers through tone, flow, and subject; avoid overtly soliciting sales; instead, introduce your solutions in a compelling, value-driven way. 
Organic and Paid Marketing on Social Media
Social media can be a fantastic tool for promoting your affiliate products—there is really nothing like it. Over the past few years, platforms like Instagram, Facebook, and Twitter have all experienced tremendous growth, and new ones are constantly emerging.
Without a website, using social media to your advantage is definitely something you should think about if you want to be successful with affiliate marketing.
You only need to set up your page and account to begin marketing yourself. Although Instagram doesn't directly link to posts, you can include the link in your bio description. On the other hand, Facebook gives you a variety of tools to use in order to track engagement as well as the ability to create groups and pages.
All you need is some advertising budget and excellent content in the form of creatives in graphic and audio-visual formats (since they convert much more than text). You can reach your audience directly with social media ad targeting tools on websites like Facebook, Instagram, and TikTok.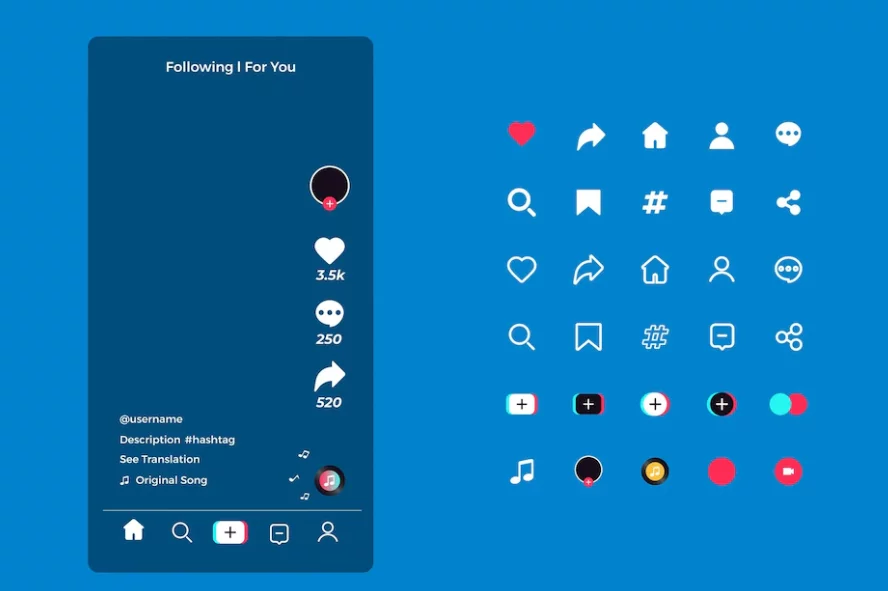 Pick a platform that matches the tone and style of your content. Pinterest, for instance, is great for luxury items, home décor, and fashion. The best platform for producing excellent short audio-visual content is Instagram. Instagram has proven to be successful in affiliate marketing methods.
Likewise with TikTok: 
Continue to monitor your traffic using applications such as analytics, Facebook Insights, and others. Be aware of the content types that appeal to your audience and keep creating new content streams.

Never over-promote to your followers. If you add value for them, they will do the same for you.

Strike a balance between paid and organic content promotion strategies.
Advertising Your Products on YouTube
YouTube might take care of your entire affiliate potential if you have what it takes to create videos longer than five minutes. 
30 million people log on to YouTube every day!  Furthermore, 70% of YouTube users watch content based on algorithmic recommendations. 
Your products will reach viewers with motivation and intent if you have quality content and a budget for marketing your YouTube videos.  Given its size and scope, this network is no longer just a place to watch videos but rather a sizable social media platform. 
A single video that revolves around the content your target viewers watch can contain multiple ad formats.  These include the most recent interstitial ad placements, between video ads, and intro-outro ads.  You could discuss a solution in the video and then provide a link to buy it at the bottom or in the user bios.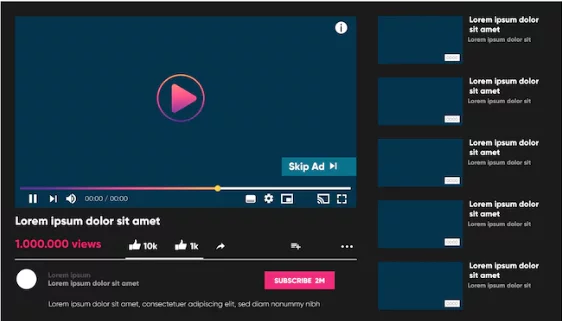 If you don't already have a YouTube channel, you could start by contacting channels that are related to your industry and have a lot of viewers and subscribers.  These channels can promote your links for CPC or any other price model that has been mutually agreed upon.
Directly mention your products in the video, and in the description, promote links.

Put CTAs in the video at the appropriate times and be sure to include the product or information about the product in your script (Interstitial Marketing).

Product reviews: Comprehensive analyses of a single item.

Product comparisons: Writing in the review-style that contrasts two or more products.

How-to manuals: Educational material that demonstrates how to address a particular issue.

Videos of someone opening a package and sharing the experience are known as "unboxings."

Best-of videos: compilations of the top goods in a given category or for a particular event (like Christmas gift guides).
In conclusion, YouTube marketing can be successful, but you must do your research and put forth your best effort. Your affiliate marketing promotions are only limited by your creativity because there are no restrictions on creativity on this platform. 
Email Marketing
This technique uses comprehensive email campaigns that include newsletters, case studies, blasts, and more inventive emailers to advertise your products. Email marketing, however, can be challenging without a website. How do you obtain an email list?
In general, you'll need to mix up your approaches if you want to get emails.
Using exchange platform paid traffic and directing it to opt-in forms.

Making contact with bloggers, marketers, and influencers in your niche to collaborate with their email lists. You need content to entice users to click and open your emails now that you have an email list. Your chances of conversion will only then increase.
Observations are as follows:
Avoid flooding your email lists. Drive real value and be consistent.

Produce sincere content for your products' surroundings, then insert it naturally.

Produce a variety of content to increase engagement. Include case studies, articles, newsletters, reviews, client testimonials, etc.
Emails are used by 87% of marketers to naturally syndicate their content. As a result, it is a tried-and-true method of advertising your goods and services. For a better user experience, we do think it is best if you connect your funnels to your emailers. 
Audiobooks and Podcasts
Nearly 60% of US consumers listen to podcasts every day, and 65% of those listen all the way through. In the last five years, the number of people who purchase audiobooks and listen to podcasts has multiplied. This is consistent with the rise in podcast advertising spending, which reached USD 1.3 billion in 2021.
Our nature requires a variety of formats as we become more technologically savvy in order to stay focused and prevent fatigue. As a marketer, you must plan and be aware of such rising content streams. There are devoted audiences for popular platforms like Spotify and Apple Podcasts. You can upload podcasts and audiobooks using them.
If your content is compelling, you can attract a following and begin pitching your services and goods to them. Your conversions will rise as your subscriber base does. 
Webinars and Meet-Ups
An online audience can be personally connected to through webinars. The introduction of online webinars and meet-ups made it possible for people all over the world to freely communicate and conduct business with one another. They give you the chance to present your ideas, suggestions, and products to a market that is interested in your specialized area.
All you have to do is pick a webinar hosting platform, promote them, and start dispensing information.
Loom, WebinarGeek, Demio, Accelevents, Clickmeeting, and a plethora of other top platforms are just a few examples where affiliate marketing really works.
 

Offline Methods
You need a circle that extends beyond the internet and can connect with the goods and services you're trying to market. Affiliate marketing sales might also result from utilizing this network and other offline strategies. These techniques exclude the use of websites:
Directly promoting to groups and individuals using WhatsApp for Business

Stalls Offline networking events

Paid SMS marketing channels

Push Notification exchanges

Planning your own customized events
These offline or semi-offline methods have the lowest statistical conversion rates of all the ones covered above. However, such campaigns also have a very low cost. You can't be sure. They might only increase your final gross profit! 
Promotional Campaign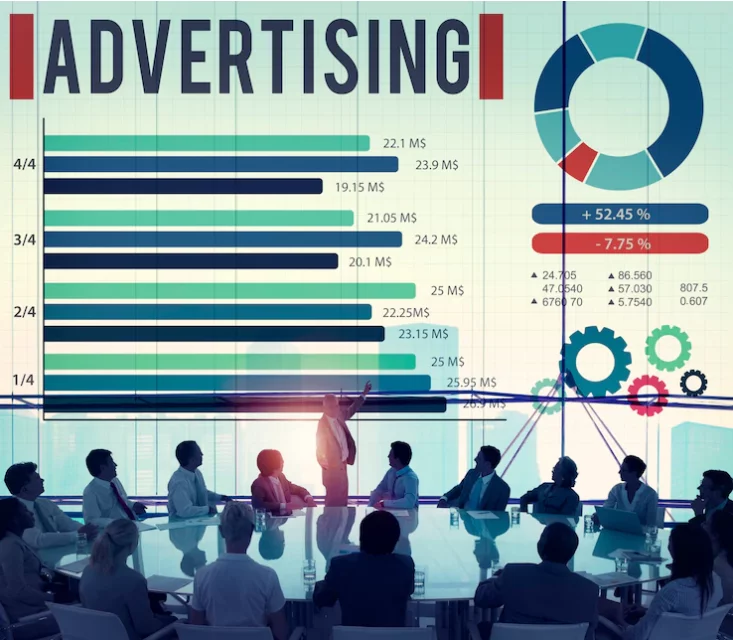 Who doesn't like free stuff? A giveaway campaign is the best way to market your product and attract customers. Giving away free products or services to a small group of lucky winners creates buzz about the business and informs potential customers about it.
Perhaps the most effective strategy for drawing a sizable audience is the giveaway campaign. It will aid in promoting brands and fostering consumer confidence. A pro tip is to mention your affiliate program during the giveaway campaign so that customers can learn more about how they can make money by promoting your goods and services. 
Whatever route you take, be consistent with your posts and give your audience or followers new and helpful information.  Be patient, keep track of your progress, and work toward eventually running a website and blog.  Although affiliate marketing requires effort and time, it is ultimately worthwhile. 
Why Think About Launching an Affiliate Website?
Without a website, there are many ways to start an affiliate marketing business and earn money online. However, there are numerous advantages to owning an affiliate website or at the very least a landing page.
1. Reduced risks
Any third-party platform for publishing content may experience the same fate as Vine or Tumblr. All of your attempts in this situation to draw viewers will fail, and your income will also fail.
If you have an affiliate website in the interim, you simply need to switch to a different traffic source. By using the third-party platform for affiliate marketing, you agree to abide by its rules. On the other hand, you are completely free to experiment with different advertising strategies on your own website and select the ones that work best.
2. More sources of traffic
When you launch a blog on a particular platform, you can only drive traffic from within that platform and occasionally from search engines. A slim chance exists of attracting followers from an Instagram account to a Facebook page.
3. Greater trust 
Despite the fact that there are billions of active users on social networks, online communities, and other platforms, many people still have a stronger sense of trust in brands and influencers who have their own websites.
Affiliate Marketing FAQs
Is affiliate marketing lawful?
Yes, as long as the affiliate discloses their relationship with the merchant and lets their audience know that they are getting a cut of sales, affiliate marketing is legal. The FTC mandates that affiliate marketers make their affiliation with retailers transparent and obvious, allowing customers to decide how much weight to place on your recommendation.
Which affiliate marketing products are the best?
The selection of affiliate marketing products is virtually endless. However, if you want to be a related or involved affiliate marketer, try picking a product that interests you or about which you know a little bit. For instance, if you are an athlete, you might consider promoting health and wellness items like sports gear or services for diet and fitness. You can also become an affiliate for BNPL providers like Affirm or Zip, credit card companies, loans and investment services, or both.
To Conclude,
Regardless of whether you opt to be an involved or unaffiliated affiliate marketer, pick a niche market that offers goods and services that are in high demand and have the potential to be profitable. Naturally, this will also make these niches extremely competitive, but you need to make sure that the products you're promoting have a real market for affiliate marketing to work.