Visual page builders were around a few months ago. Without knowing how to code, no one could establish a specific sales page for their company or a landing page to promote a brand-new idea. You had to rely entirely on web developers and designers, which were very expensive. A task that took far longer than anyone would want to acknowledge required those developers and designers to work with CSS and HTML to make even the smallest style adjustment on a website. Shortcodes eventually emerged, to accelerate the development process for individuals who wished to skip the entire HTML stuff.
Web designers can now create more websites in a short time (making way for more customers and money) with the help of premade page builders. Additionally, amateurs and startups can avoid depending on an expensive developer because anyone can build a website with drag-and-drop elements for items like carousels, pictures, videos, columns, product galleries, portfolios, and more.
Benefits of Page Builders
No need to code
The fact that a page builder doesn't require any coding at all is a big selling point for many people. A WP builder allows you to make stunning websites without looking at the code. The thought itself is already excellent. Although learning everything on the fly is simple, we recommend reading documentation to get the gist of it.
User-friendly interface
Amateurs and professionals appreciate the intuitive interface, which simplifies creating, administering, and maintaining a website. As soon as you look at the interface, you understand where everything is. The streamlined design ensures you'll always have quick access to the customization features, blocks, and elements you need to style your site however you see fit.
Quick WordPress theme customization
Modifying a WordPress theme is a breeze thanks to the code-free approach and intuitive interface. Any theme you choose can be customized and improved with your unique flair. The default layout is usable, but we don't advise sticking with it.
Why? Because a page builder makes it simple to customize the theme to your specifications.
Fast and easy custom template creation
A page builder WordPress plugin allows you to make brand new templates "from scratch," just like you can with a theme. The best part? It will take you only a little while to make it work. Further, you're free to experiment with endless permutations, do things you may have thought were beyond the capabilities of a non-programmer and do your own thing.
More control
Remember that the paid version is the real fun, even though the free one is also fine. No matter how basic or complex your ideal website may be, it can now become a reality with the help of this tool. With a website builder, the control is entirely in your hands.
Increased Efficiency
Creating a website, especially one completely custom-coded, may be laborious. On the other hand, page builders can significantly boost output by eliminating the need to write code from the start.
With page builders, design and development firms can produce more websites using standardized components and streamlined processes in less time. Using a page builder can reduce wasted time and increase overall efficiency.
Requires little upkeep
With a page builder, you won't have to worry about updating or maintaining it. Most of the time, the developers of these page builders release updates regularly, ensuring their products are always up to date with the latest tech and free of any flaws. When running your business, you should concentrate on growing your company, not worrying about the upkeep of your website.
Community Support
As with any business or product, communities built around page builders may be a great resource. If a page builder is any good, a sizable community of users will be talking about it and offering support. When you have community support behind you, it can help you get through tough spots without having to bother support agents. You can always contact the page builder's support team if you have any questions, but chances are good that your issues will be resolved by posting in the community.
What to Look for in a Page Builder?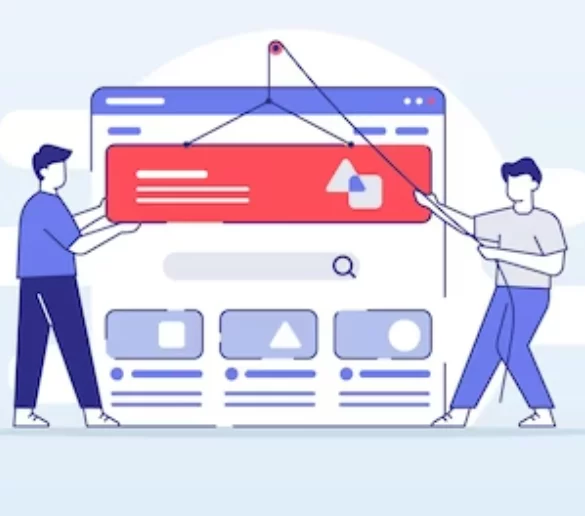 Ease of Use
One of the most desirable features is a real-time page editor with drag-and-drop interface. The page can be designed in real-time with live editing system, displaying any changes as they are made. That opens up website design for anyone, regardless of background or experience.
In addition, look for a way to edit text on the front end and go back in time. It allows users to make, save, and undo changes to content created and drafted on front end. WordPress page builders make it easy to create a website, especially for users with little to no experience doing so. For that reason, this is a must-have for any credible page builder.
Widgets and Templates
Having access to a broad choice of widgets and pre-designed layouts is a huge aid if you need to rapidly whip up a completely functional website. Page builders can expedite the development of websites. Slideshows, dividers, social media links, movies, and more can all be added to your site with widgets, and no coding is required.
There are a number of WordPress page builders that allow you to save your completed pages as reusable templates. You might utilize this feature to create many sites or adapt the same designs for different clients.
Customizability
Color, background, and typography customization options must be available in the plugin you choose. You could create one-of-a-kind website elements and adjust the appearance for different screen sizes and orientations with the assistance of responsive control, custom margins and paddings, and CSS.
Floating editors which are bookmarked to be made available in builders like Divi and Beaver. Similar to the way it is in Elementor and Themify Builder, the "style" option in these page builders is always accessible.
Besides, some page editors only display a single style tab with available options, while others adapt the styling tab to the element you are being edited. If you have an eye for design and like some leeway in terms of customization, look for a tool with advanced features like those described above. For advanced CSS users, Thrive Architect is a great page builder option.
Features of a Page Builder
Here, effectiveness is rated and ranked. The page builder is an excellent and handy tool for creating webpages. Integrations with WooCommerce, to create an online store, and WPForms, to collect email addresses from site visitors, are two examples.
You will save time and make your layout interesting with Elementor's shortcut keys and background videos, for instance. Visual Composer is mobile-friendly and CSS can be added in, while Thrive Architect's columns can be resized and it has hover effects. A thorough understanding of the features each page builder offers is essential before making a final decision.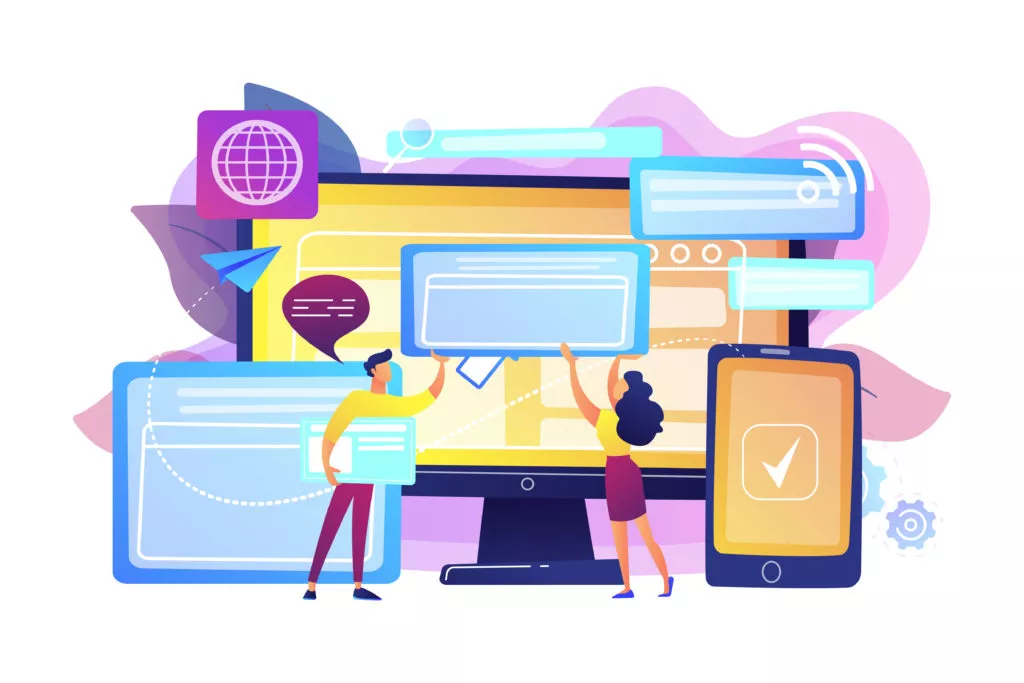 Real-time editing
One of the most appealing features of page-building plugins is the ability to view changes in real time. Thus, what does this entail? All changes you make will be displayed instantly, without the need to first save your settings. Due to the significant increase in productivity, you will appreciate the time savings this provides.
Multiple add-ons
WordPress users can expand the platform's base functionality with many plugins that add new capabilities. If more features are needed, a premium pack can be purchased. You can make a simple website using the stock plugins to help you save time and improve efficiency.
Predefined templates
The premade layouts in page builders are practical and aesthetic. Each template can be easily adjusted to meet your requirement. If you're looking for different premade layouts to work with, a premium page builder is the way to go, as opposed to the free one.
Predefined elements and blocks
There are many pre-made elements and blocks to supplement the website and the templates. Instead, you could easily remove them from the template to work with. The ability to drag and drop files is beneficial in this case. You have complete freedom to arrange various building blocks and components however you see fit.
Reusable elements, blocks, and templates
Everything you make in a WordPress page builder can be saved. Because the element, block, or template you want to reuse already has the branding and other details you need, you can reuse it quickly. You'll find this to be yet another enjoyable convenience as you construct your website(s).
Plugin (and WP theme) compatibility
Your chosen page builder should be compatible with most other plugins and themes (if not all). Fortunately, we took care of that, only including the tools that guarantee a perfect fit with external programs. In other words, a happy user can take things to the next level with minimal effort, thanks to fast integrations.
Conclusion
Integrating a page builder extension into your WordPress site is necessary to personalize your web pages fully. Web designers can crank out more sites in less time than ever before (making way for more customers and money). In addition, newbies and startups don't have to fork over a ton of cash for a developer because they can make their websites using drag-and-drop elements for things like carousels, images, videos, columns, product galleries, portfolios, and more. Check out the top page builders of 2023 in the blog.
FAQs on Page Builders
What is a page builder?
A page builder is a tool that allows you to create and customize web pages without any coding knowledge. It typically features a drag-and-drop interface that enables users to add, remove, and rearrange elements on a page.
Why should I use a page builder?
Using a page builder can save you time and money since you don't need to hire a web developer or learn how to code yourself. It can also give you more control over the look and layout of your website.
Do I need special software or skills to use a page builder?
Most page builders are web-based, meaning you can use them through your web browser without downloading software. As for skills, basic computer skills like typing and using a mouse are all that are required. Familiarity with web design concepts like typography and color theory can also be helpful.
Is there a recommended free WordPress page builder? 
Elementor is the best WordPress page builder available. Millions of people worldwide use it because it's one of the best editors and easy to learn.
When using WordPress, what is the point of using a page builder? 
For good, page builders in WordPress are meant to replace the need for hand-coded pages. In addition, the fantastic features to enhance one's website make it possible for even a novice to look like a professional designer.
How does a page builder differ from a WordPress theme? 
The most noticeable distinction between a WordPress theme and a page builder is the availability of a premade layout in the former and total creative control in the latter. The most common approach, however, is to use a theme in conjunction with a page builder to avoid starting from scratch while making as many changes as you like without needing to know any code.