A page builder is a plugin or a part of a theme that facilitates the development of mobile-friendly web pages. Creating pages for even the most complicated websites with the Page Builder takes little time, effort, or technical know-how. Then, you can choose what goes where on your site and rearrange and decorate it any way you like, just like you would with Legos.
Using a Page Builder: Why Do It?
Thanks to resources like Page Builder, more people are confident in creating their websites without the help of designers or engineers. Why? Creating a website is simplified because of the tool's pre-built features. Using a page builder solution, you can avoid spending tens of thousands of dollars on a web developer and waiting months for your site to be completed.
Steps To Choose The Right Page Builder For Your Website 
Step 1: Figure out what you want
First, you should take stock of your resources and needs. Get the ball rolling by posing questions like: How would you like your final product? The more conventional your approach, the less precise your design will have to be. 
You want instant results. To see the effects of your updates in real time, some page builders offer a live preview, while others need you to save and refresh the page.
Next, what functions must your site's infrastructure provide? If your page builder allows you to make XML maps, add CTA buttons, and make forms, you won't need to download and install as many other tools.
Do you plan on creating just one website or several? If you need to build many websites for your company or clientele or offer web design services, you'll want to invest in a package with greater resources for managing multiple domains. Jot down your requirements so that you can pick and choose the options that best meet them.
Step 2: Review your financial situation
Determine the maximum amount you're willing to spend. While some free plugins may be available, most page builders operate on a 'freemium' model where some features are free, but others cost money. Two versions are available: a free one with limited functionality and a premium one with complete support.
Basic modules and a drop-and-drag user interface are provided. The full functionality, including access to PRO templates and email marketing integration, is available for a yearly fee of $79. The lite edition may be adequate if all you need to do is the very minimum of editing. Try out a few different page builders before committing to one for more extensive alterations.
Investigate the available page templates
Check out the builders mentioned in this piece, or look for a similar plugin in the WordPress directory. Criteria like these should guide your investigation.
To know more about the basics of Page Builders, please read this blog.
Top Page Builders of 2023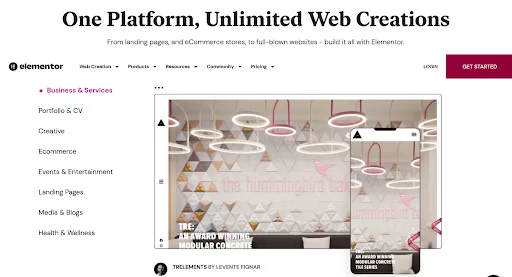 Over 50 Pro widgets

Ten full website kits

300 Pro templates

Pop-up Builder and WooCommerce 

One year of support and updates

Theme and form builders
Best WordPress page builder:
The best WordPress page builder for those who only need one website or who wish to experiment with website builders without spending any money.  The premium plans of Elementor are affordable and well-suited for developers. 
Price: Elementor's pricing structure includes free and paid tiers, and a personal plan costs $49 per year for a single website and includes everything in the free plan. The differences between the plans lie in the total number of domains for which Elementor is used.
Pricing ranges from $99 per year for the Plus plan, suitable for use on three websites, to $199 per year, suitable for use on 1,000 websites.
Elementor is fast, easy to use, and a highly recommended WordPress page builder for all the right reasons. This page builder has standard features like shape-based sections, animated separators, and headline-effect backdrops. The website's Facebook buttons, comments, and pages can be integrated with WooCommerce widgets, like categories, items, or modules. Moreover, the widgets can be saved and reused for other websites.
WordPress also provides a vast collection of visually appealing design themes. The mobile-friendly plus free edition includes maintenance mode, in-development pages, and landing pages. Thus, Elementor Pro is a work of art in its own right.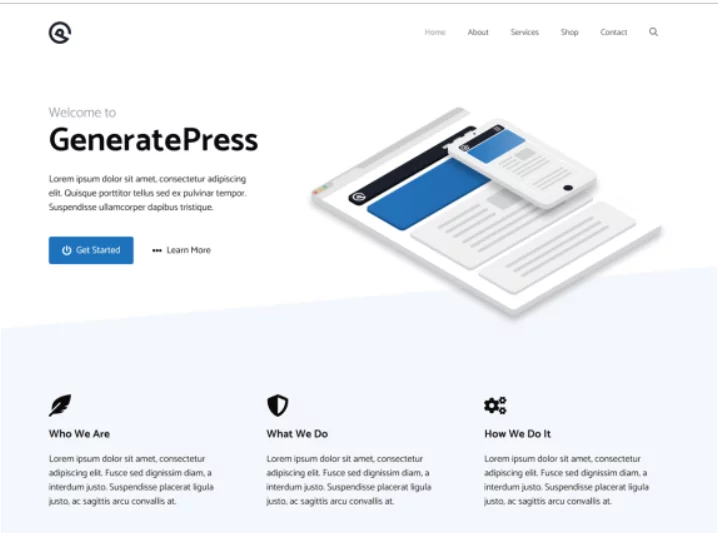 Backed by secure and stable code

Layout control

Prioritizes accessibility

Search engine optimized

Typography and custom colors 

Page builder compatibility
Best WordPress page builder for: 
Creators of all kinds. GeneratePress is a theme, but it greatly enhances WordPress and allows tweaking and improvement. 
 Price:
The base theme is free, and a paid premium edition is available, including WooCommerce integration, a site library, configurable components, and alternative navigation. The yearly subscription fee for GeneratePress Premium is $44, or you pay $219 all at once. 
Apart from being a free WordPress theme, GeneratePress is a page builder solution well-suited for novice web admins, bloggers, and developers needing a simple, time-saving visual editor. As a bonus, the combination of GeneratePress Premium plus the free GenerateBlocks plugin allows it to create virtually any website.
It has rave ratings and beautiful layouts for landing, sales, blogs, and business websites. The neat and contemporary design of the GeneratePress theme makes it difficult to pinpoint an industry in which it won't work.
If you're sick of dealing with clunky, sluggish themes, GeneratePress is a good option. The free theme relies greatly on the block-based editor for customization, and the paid theme provides access to additional modules.
While many in-depth design options remain locked, using the free GenerateBlocks plugin does just that. In a nutshell, the plugin lets you create a block and fill it with whatever you want to, whether it is media, text, headers, colors, or backgrounds. Hence, you can make a bulleted list highlighting the benefits of your products, complete with images and clickable links.
The primary benefit of using GeneratePress and GenerateBlocks together is the speed at which your site is created. When you have built it, you can rearrange the blocks using the user-friendly drag-and-drop interface. Much of the action occurs vertically when blocks are stacked on one another.

Live and frontend editing

Several easy-to-insert modules

Support for shortcodes, widgets, and WooCommerce

The ability to enable Editor Mode to hand off websites to clients

Responsive and mobile-friendly designs

Full customer support
Best WordPress page builder for: Designers open to many module choices. 
Certain programmers also like the Pro plan. 
Price:
The basic version of Beaver Builder is open to all at no cost. You can get an unlimited-website license if you anticipate that need more flexibility. Beaver Builder's base plan is $99, including the page builder modules, templates, and plugin. Also, you could use it for infinite websites during the included year of support.
Beaver Builder offers a powerful WordPress page builder for creative professionals that yearn for something more than simplicity. A free lite version and a paid edition are available, and the price is slightly greater than most builders. However, Beaver Builder costs $99 and can be used on an infinite number of websites. 
It gives you complete control over your design components by starting with up-to-date, gorgeous templates and organizing your website with a drag-and-drop interface. Beaver Builder is superior to other solutions with fussy controls because of its precision with the visual builder. 
Since you don't have to constantly press the Preview button or rely on guesswork when making improvements, the live, front-end editing is where Beaver Builder shows its strength. The WooCommerce compatibility is helpful for those online retailers, and the builder is mobile-friendly. When third-party plugins aren't compatible with Beaver Builder, you can use shortcodes and widgets and save and reuse rows and modules for later usage. 
Finding a WordPress page builder with as many capabilities as Beaver Builder is challenging, including reusable templates, an open API, and an import/export function.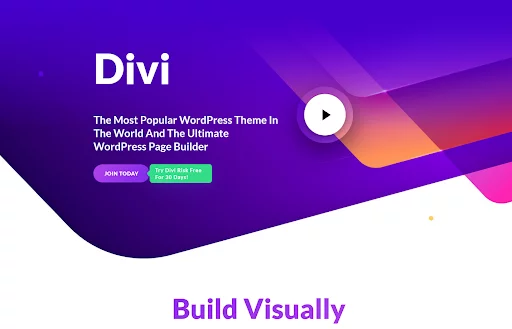 Visual and responsive editing

Inline text editing

40+ design modules

800 pre-made website layout packs

Global elements and styles

Undo and redo functions

Total element customization

CSS styling options
Best WordPress page builder for: 
Divi Builder offers a vast number of design elements and layouts to choose from, allowing both new website owners and experienced designers to find what works for them.
Price: Divi Builder is from ElegantThemes, so when you purchase it, you avail access to over 110 themes besides WordPress Page Builder. Yearly Access costs $89 per year to Divi and other plugins from Elegant Themes, like Bloom, Extra, and Monarch. It also includes page packages, updates, and premium support, and you can use it for unlimited sites. Lifetime Access costs $249 and offers all the features of Yearly Access, but is a one-time fee.
Since Divi was created by the reputable Elegant Themes developers, it has gained recognition. To access every Elegant Themes' plugins, themes, and interesting features, as with all their products, you must sign up as a member. Developers and businesses who need a large collection of WordPress plugins and themes may find it here. Though considering the membership begins at $89 annually only, it is difficult to object. 
Countless layout alternatives are available when using the Divi Builder, which is a jewel. With the help of 46 content modules, you can utilize it for whatever purpose you like. 
Several columns are supported by Divi Builder, though some interesting layouts on the Elegant themes website feature long-form material of blogs and landing sites. According to its owners, Divi excels in telling captivating stories with the vertical presentation of interactive features and imagery.
Thanks to the simple setting options, you won't need to know to code. You may, however, add your custom CSS if Divi doesn't own the element you're looking for or if you want to include something entirely different. Divi also offers the function of quickly duplicating and copying the elements. If you want to store something for later or prevent others from modifying it, you can also hide or lock the module on the backend.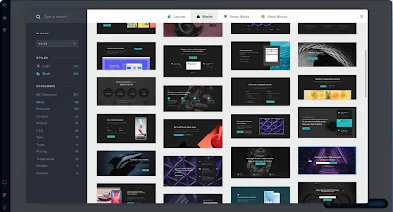 Real-time editing

Drag and drop WordPress theme interface

400+ templates

Visual contact forms

Animated sliders

Customization for borders, corners, margins, and padding

Shadows, image focus, and zoom

Global styling support
Best WordPress page builder for:
Anyone interested in drag-and-drop WordPress themes. Brizy offers several features and tools that other page builders still need. Global styling is a major time-saver, for instance.
Price: Brizy starts at $34/year for use on three websites. The Pro plan costs $69/year and can be used on unlimited websites. Lastly, you can pay a one-time fee of $299 for lifetime access to the plugin. If you're looking for a drag-and-drop WordPress theme, this is the best page builder.
The features and tools available in Brizy set it apart from other page builders. For example instance, using global formatting can significantly save production time.
The yearly cost of Brizy begins at $36 for use on unlimited domains. A "Pro" option may be utilized on an unlimited number of sites for $69 per year. Finally, the plugin is available for a one-time payment of $299.
The people behind ThemeFuse, Unyson, and Pixelkit developed Brizy. ThemeFuse has been making WordPress themes for a very long time, so they understand their customer base and what they want. They even provide special attention to simplify your website's page design process.
The free edition has a subset of what is included in the paid version's features and layouts. Everything is included in the Pro edition, costing $49 for a single website, $99 annually for 100 websites (under the Freelancer plan), and $199 per year for 500 websites (under the Agency plan).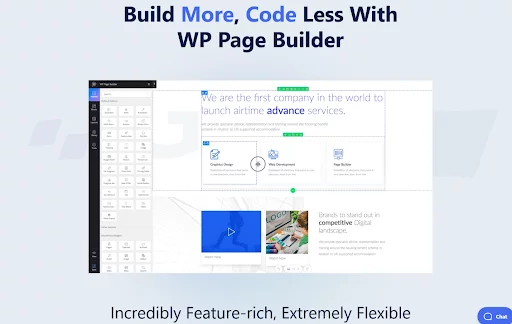 Drag and drop live page building system

Widget support

Undo/redo options

Mobile-optimized and responsive pages

Customize fonts, styles, colors, and layouts

Pre-designed templates and blocks
Best WordPress page builder for Beginners/Experienced developers.
Price: WP Page Builder is free of cost. You can upgrade to the Pro versionin three license packs priced at $39 for a single website license, $59 ( five website licenses) $99 (unlimited licenses).
WP Page Builder, the free WordPress page builder released on August 1, 2018, has rapidly become popular. The Themeum team spent a great deal of time honing this page builder.
Its neat and simple design means that even those without prior experience will rapidly learn from its ins and outs. User-friendly controls provide the feasibility of organizing data in rows and columns. The plugins can perform certain things, and they are flawless.
In the library, you can save and retrieve data from its rows full of extensions, allowing you to reuse what you've already done. The pre-built blocks and templates in WP Page Builder are a great time saver. With the drag-and-drop feature, quickly create a new page with one click. Every component of this block is first grade. The layout kits provide help, especially with pre-made templates that are included.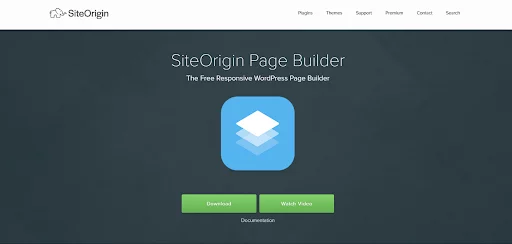 Simple drag-and-drop page builder interface

Compatibility with most WordPress themes

Works well with standard WordPress widgets

Live, frontend editing

History browser
Best WordPress page builder for: 
Developers on budget. The SiteOrigin Page Builder could be more appealing, but it has features to take advantage of that will save time.
Price: SiteOrigin Page Builder is free. Premium add-ons are available, extending functionality and adding modules such as block animations, accordions, contact forms, and calls-to-action. The add-ons are available at $29 for a single website, $49 for up to five websites, and $99 for unlimited websites. The SiteOrigin widget bundle may be downloaded without providing any personal information or payment details.
Widgets may be used to incorporate a variety of functionalities, including Google Maps, headlines, picture grids, pricing tables, post carousels, and more. Combining this with WordPress's responsive page builder results in an interface that helps users of varied skill levels produce high-quality articles with minimal effort. The grid-based technology used provides an easy drag-and-drop interface, which may be integrated with SiteOrigin or third-party widgets.
Now you may construct your website with the help of the standard widgets included in your theme. The page builder allows for real-time frontend editing, and its backend lets you rearrange individual page elements as needed.
Using a straightforward toolbar located at the top of your material allows you to insert widgets and rows, utilize prebuilt modules, and examine previous versions of your work. You'll need to purchase the pro edition if you want access to premium add-ons like the SiteOrigin Custom Post Type Builderwhich may provide even more value to your website.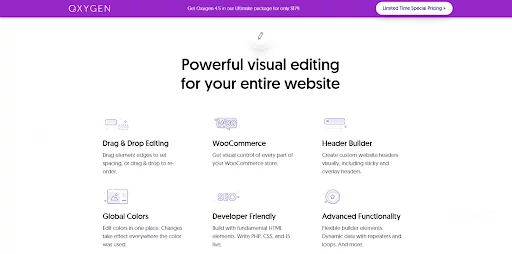 Drag and drop visual editing

Visual control of WooCommerce

Custom header builder

Global colors

Fully extendible for developers

Dynamic data
Best WordPress page builder for: Developers. As far as drag-and-drop WordPress themes and plugins go, novices could easily use Oxygen. But its advanced features work well for developers who want to offer their clients more.
Price: Oxygen is a paid service but offers developers an attractive pricing model. Users pay $99 once and can use Oxygen with lifetime updates for an infinite number of projects.
Oxygen differs from other WordPress page builders since it has a sandbox module that isn't part of WordPress. One of Oxygen's most praised characteristics is the app's dedication to page builder choices in the form of buttons for containers, paragraphs, and text blocks. Most of the standard WordPress tabs and toolbars are hidden.
Oxygen costs $99 per cylinder, regardless of how much you need. You get 30 days to evaluate the service and the option to update as many sites as you like for free. There will be no need to budget for basic yearly upkeep and improvements continually.
Due to its pre-made components, Oxygen allows for the rapid production of brand-new layouts. Using the bundled HTML components, you may even code a website the old-fashioned way. The import/export features of Oxygen allow for quick and simple layout portability across several platforms. Oxygen also works with Visual Composer, Beaver Builder and Elementor, among others.
While beginners may feel intimidated by it, it is a valuable tool for experienced programmers because of its interoperability with JavaScript, HTML, PHP, and CSS.
FAQs on Page Builders
Can a page builder be used to make changes to the website?
The answer is yes, as most page builders provide various design options, such as layouts, elements, and customization settings. 
Are page builders free to use?
Page builders can range from free to require a subscription or one-time payment. Whether or not a page builder comes with extra features or customer support affects the price. 
Can I create an ecommerce store using a page builder? 
Creating product pages, managing inventory, and accepting payments are some of the ecommerce features in various page builders. If you want to sell goods online, however, you should use a page builder made for ecommerce. 
What are the drawbacks of using a page builder? 
Using a page builder has drawbacks, such as a restricted range of customization options. Many page builders allow for extensive personalization, but some may not be able to handle the coding-heavy additions that you may want. Some page builders also produce produce large codes, hurting your site's load time. 
What is the best website builder to use? 
Various page builders exist, each with its own set of advantages and disadvantages. Elementor, Beaver Builder, Divi, and Visual Composer are some of the more well-liked alternatives. It's essential to think about things like the learning curve, flexibility, cost, and platform compatibility when selecting a page builder.