Businesses now compete not only on product quality but also on customer service. Businesses can offer customers a wonderful experience from when they sign up to when they leave, thanks to client management. It genuinely holds the secret to the success of your company. And to assist you in enhancing your customer experience, we have put all the information you want concerning client management into a simple-to-read and understand manual.
Client management – what is it?
The practice of managing all interactions with a client, from a simple inquiry to a paid customer, is referred to as client management. Obtaining the greatest quality deliverables and ensuring client satisfaction are the objectives.
It entails comprehending your clientele and creating a strategy for communicating with them to convert and keep them as customers for an extended period. These exchanges can occur via email, shared dashboards, live chat, video meetings, and in person.
The best growth engines for any firm are recommendations and word-of-mouth advertising. Sometimes all it takes is a content customer who receives everything he expects.
Be truthful and open about how you conduct business
Make sure to give your client regular updates on the project's status and significant choices. Be honest about delivery dates and talk freely about problems.
Make reasonable and attainable goals 
Avoid making commitments you can't maintain. Tall statements and pledges frequently lead to the relationship being ruined. Make sure you explain what the client can reasonably expect in exchange for the investment of money. The value you provide should always outweigh the costs that the client will incur.
Consider their suggestions and discover their viewpoints
At the execution stage, client feedback might stop your team from going in the wrong direction. Invite the customer to your workstation so you can make sure nothing slips through cracks. Participate in important tasks or initiatives and get their direct input.
Aid them in comprehending the method of labor
Make a project roadmap to assist in their understanding of the delivery path. Additionally, it makes the client more responsible if there is a dependent on them. This expedites communication between your staff and the client and speeds up turnaround time.
Open a line of communication
Transparency can only be enabled through constant dialogue. A chat channel is formed when you invite your client to use SmartTask as a guest user. The client feels more involved in your team's work due to the improved communication flow. Reduce the discomfort the client experiences when approaching members of your team with specific requests and solutions.
Maintain a record of everything
To prevent misunderstandings and disagreements, everything should be written down and approved. Both the manager and the client should have quick access to these materials. Using task attachments and descriptions, you may store and distribute crucial files and information on SmartTask.
Share in-depth information
Share information that is pertinent to the client's needs. Establish the project's chosen scope. Create the key performance indicators they require and keep track of them. Additionally, it will keep them updated on the project's progress.
Tips to Improve Client Management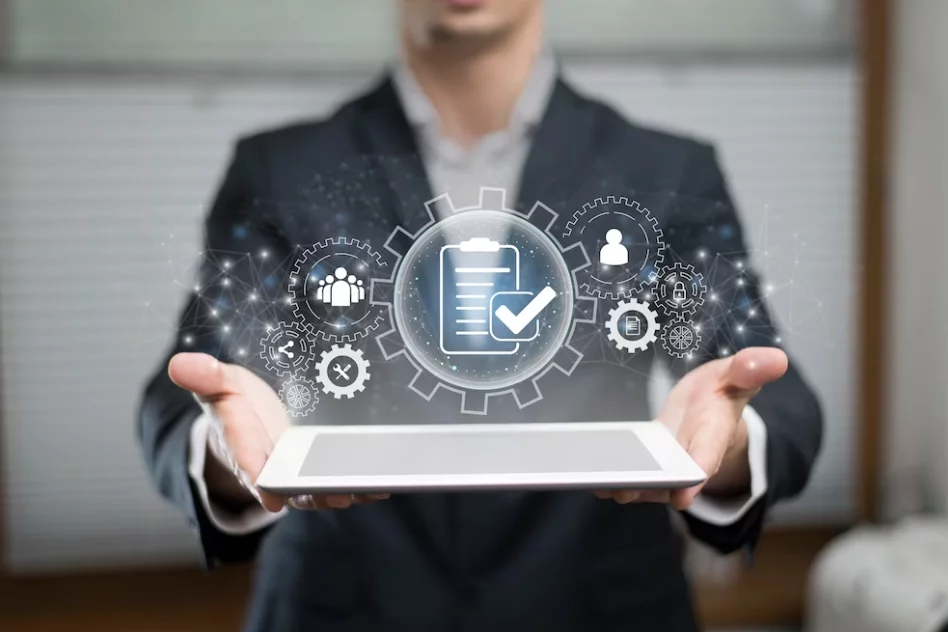 Use a platform that enables you to communicate expectations, set deadlines, and update clients on your progress. One such product that makes managing and interacting with clients simple is SmartTask.
Make collaboration possible
You can ensure that your clients only view the groups, projects, and tasks they need to see by allowing you to share them privately. For the client's reference, we advise adding pertinent tasks and data. Clear expectations foster trust and make it easier to hold the client responsible for any actions that need to be made. Begin working with your clients after inviting them as guest users.
Make use of templates when welcoming a new client. When you onboard a new customer, you will typically need to produce the same action items. You may save those groups, projects, and tasks as templates rather than having to recreate them! Start right away with one of our public templates. You can choose from various templates and immediately add the one you require to your workspace.
To receive permission, mention clients in task comments
Comments become useful and actionable when customers are tagged in them. But when working with clients, they're even more useful for endorsement and criticism!
Once you've invited your clients as guests, tag them in task comments to gain their approval on the work that has been completed or is about to be completed. If they have any updates or recommendations, they can also react to that comment and let you know how to proceed.
To cut down on calls and emails, use custom fields
Using the custom fields in SmartTask, you can update your clients on the progress of your job. With custom fields, you may give every job more details and keep track of its progress. Your clients will no longer require daily update calls and emails because they can easily see the work status.
Real-time project dashboards to keep them updated
You may provide real-time updates to your clients with the help of the project dashboards in SmartTask. This means they can continue asking you what's going on and how much longer it will be before they arrive at their destination.
Make use of a CRM
In addition to helping you create assignments, SmartTask also helps you follow up with potential clients. Additionally, it allows the business to follow a customer's path as they move through several sales funnel procedures.
A task assigned to a contact is also included in that contact's activity feed for our reference. The Activity stream is quite useful in these situations because we frequently forget what happened with a contact in the most recent meeting.
Monitor client well-being and boost retention
Keep a close eye on your customers' activity, including their purchases, usage, and contact with your team. This will give you insights into the best times to share a coupon code, follow up on low usage, or contact a client for a service upgrade.
A history of interactions can occasionally enhance the quality of interactions and, over time, foster positive connections, retention, and growth in usage or revenue. 
Make users happy with a branded client portal
Offering your clients a means to collaborate, add service requests, and check the progress report is a big competitive edge in today's cutthroat industry. Your perfect white-labeled client portal will dazzle your customer. 
Why is client management crucial?
Because they have the force to make or break a relationship, client management abilities are crucial. And connections lead to income. If you get off with a bad start with a new client, it might be the only time they work with you. But they might return if you build a solid bond with them based on openness and trust.
Strong client management abilities set projects up for success by ensuring that needs are accurately captured, communication is clear, and expectations are effectively managed. 
Good connections produce excellent results: It's less expensive to keep an existing client than to discover and bring on board a new one, which lowers your overall customer acquisition costs and improves your bottom line.
Return customers result in better LTV.
Compared to 'one-and-gone' customers who never work with you again, happy repeat customers represent a higher lifetime value to your business. They are more inclined to refer you to others.
Typical Difficulties in Client Management
Assumptions – According to the proverb, "When we assume, we make an ass out of you and me." Relationships can be destroyed by assumptions even before they begin. Customers may have preconceived notions about how you will complete the project or how much it will cost. Additionally, you risk making assumptions about what the client wants or needs, which may leave you disappointed if these presumptions are incorrect.
Managing expectations – Client expectations occasionally don't line up with reality. They may have a lemonade budget but want a champagne project. Or their timeline is wholly improbable. Taking responsibility for resolving the problem is known as managing customer expectations. Ensuring the client is realistic about what can be accomplished while limiting any unfavorable consequences for your company is important (such as conflict or the client canceling the project).
Miscommunication – This occurs when two people THINK they are on the same page but are not. That may result in the client's needs needing to be addressed, endangering the outcomes, repeat business, and your reputation.
Mistrust – Client relationships must be based on mutual respect and trust, like any other type of connection. Customers must believe in your commitment to serving their interests and value your knowledge. Without that, it won't be easy to agree on how projects should be completed. Building that trust is your obligation, but it will take time.
A Client Management System: What Is It?
The structure and procedures that an organization uses to interact with clients are known as a client management system.
Software for project management or customer relationship management, as well as document-sharing services like Dropbox and Google Docs, may be included in the system.
An effective client management system should:
Include a client portal and a project management tool, which is typically cloud-based.
The portal can be used by an internal team to share project resources. Additionally, you can grant a customer access to files and other project details. The gadget must be secure enough to transfer private data.
Include software for managing collaborative projects or other tools that let your team and the client access papers instantly.
Updated documents should be simple for the system to recognize.
Include the capability to collaborate with third-party programs like Dropbox, Google Docs, and others.
Be simple to use and intuitive.
Include a template for a status report so that clients may understand where the project is at.
Overall, the system should minimize errors and delays while facilitating simple client-organization communication.
Setting Up a Client Management System in Three Steps Client Management System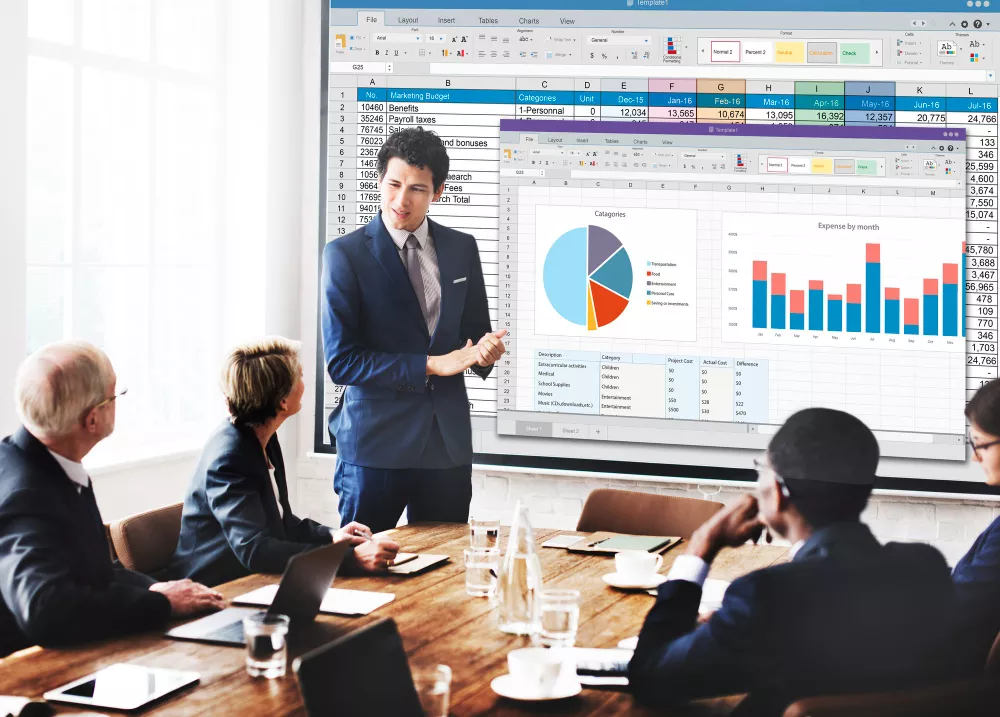 A client management system is not complete without project management or customer relationship management software. A system can be set up by an organization without the use of specialized software, but it must support email, spreadsheets, and document-sharing technologies. The initial steps in setting up a client management system are as follows:
#1 Outline effective client management process:
Create a flowchart for an efficient client management process by deciding how to break the work you'll conduct with clients up into key steps or phases. Based on your team's capabilities and the objectives and requirements of your clients, these steps should be completed. The procedure and organization must support effective communication. Additionally, the structure and method must be repeatable for every client.
#2 Establish an organizational framework for your process:
Install the systems that will make the process easier, such as communication, document sharing, and other tools.
#3 Implement, Monitor, and Change:
Implement the system, monitor communication, and collect additional metrics. After that, make adjustments to the areas that need improvement.
How Automation Can Aid in Client Management
Automation provided by client relationship management and client communications management software enables businesses to communicate with both present and potential customers.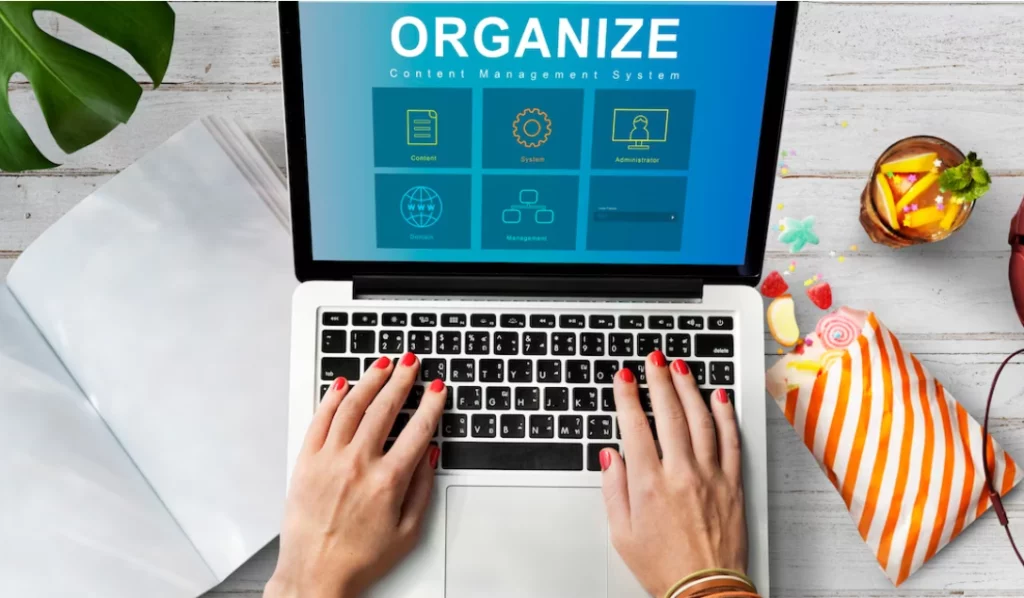 Here are a few ways automation can assist with customer management:
Client Communication Management:
Deliver personalized communications to clients and potential clients, such as a birthday greeting, as part of client communications management. After a purchase or a request for more information about a potential purchase, send follow-up messages at a predetermined time.
Send follow-up messages to a client following a significant event, such as when they upgrade to a new service. Send out customized notifications whenever the company introduces a new or modified service or product. After a transaction or a satisfying contact, send them personalized messaging to persuade them to leave an online review of your business.
Client/Customer Service:
Chatbots and artificial intelligence (AI) systems may answer basic questions from clients and customers on your website. They can respond quickly to inquiries about order progress, return procedures, and similar issues.
A client or consumer can get assistance from chatbots or AI systems for common tasks like checking in for a flight. AI systems are capable of resolving straightforward problems with a good or service. Customers can get assistance from the system with common software or product problems.
Before a human worker starts assisting a customer who contacts a customer care line, AI algorithms can obtain crucial information from the customer. The customer support representative and the client both save time by gathering that information. While a customer care agent assists the client, automation and AI can collect information about the client.
Sales/Client Relationship Management:
CRM system may collect and maintain a variety of data about a prospect as their names are added to the sales/client relationship management pipeline. These facts can be used by salespeople to develop profiles of potential customers and concentrate their efforts on individuals who are most eager to make a purchase.
Sales representatives can gather information on potential customers who downloaded a white paper or other marketing materials in conjunction with client communications management initiatives.
Social Media:
Send clients an email after publishing a new social media post about a subject they would find interesting. Use this chance to ask them to become your "friend," "follower," etc.
In financial entities/wealth management, automation and AI can assist in building and rebalancing stock and bond portfolios in accordance with a strategy decided upon by the client and advisor.
Upselling:
Keep track of and group customers who express satisfaction with your business in some form. Then, be sure to inform them specifically of any new products, sales, or discounts.
Chatbots:
While consumers with a particular problem or query might choose to speak with a customer care agent, many customers would rather find solutions to problems or receive answers to queries online.
You can offer your customer care professionals more time to work with customers who have more complicated concerns or issues by implementing automated chatbots that respond to simple queries on your website.
Automation of the Future: Improving Client Management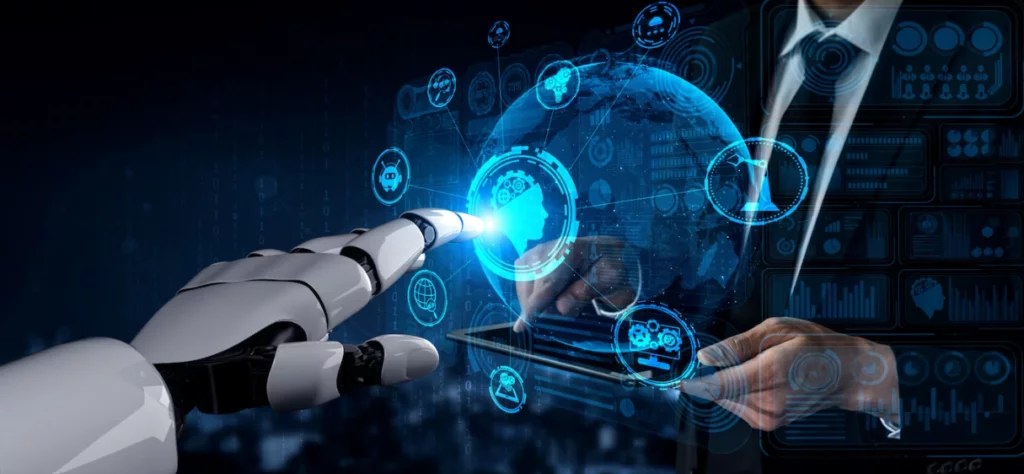 Organizations will find new ways to manage customer  interactions as technology develops further. Predictive analysis, AI, and chatbots are already gaining traction. What such technology might resemble in the future is as follows:
Artificial Intelligence: Chatbots and AI won't take over all customer service; customers don't want that. Instead, a human agent and automation will continue to work together.Some queries are ideal for automation, freeing up workers to tackle more intricate and specific inquiries. By immediately giving the agent pertinent information, automation will also help human agents in their interactions with clients.
Predictive Analytics: Automation and AI will be able to examine customer interactions and data in order to forecast client needs and reactions to new services and goods.
Preemptive Actions: With the help of AI, virtual assistants will be able to anticipate what your customers will need or want depending on how they use your website or interact with your business in other ways. Before your clients even ask a question, the virtual assistants will be able to provide recommendations and answers.
Ultimate Personalization: Artificial intelligence will assist in offering customers remarkable personalization, supported by data on clients and their interactions with your business. A client's reading and browsing habits may be taken into account when designing new web pages or making suggestions for particular goods or services. 
FAQs
Q: Why is client management important?
A: Client management is important for several reasons. First, it helps businesses to build strong and long-lasting relationships with clients, which can lead to repeat business and positive word-of-mouth referrals. Second, it allows businesses to better understand their clients' needs and preferences, which can help them to deliver better products and services. Finally, effective client management can help businesses to identify opportunities for growth and expansion.
Q: What are some key skills required for effective client management?
A: Effective client management requires a range of skills, including communication, problem-solving, empathy, time management, and organization. Client managers need to be able to communicate effectively with clients, understand their needs and concerns, and provide solutions that meet those needs. They also need to be able to manage their time effectively in order to deliver solutions on time and within budget.
Q: What are some common challenges in client management?
A: Some common challenges in client management include managing client expectations, dealing with difficult clients, handling conflicts, and ensuring client satisfaction. Other challenges may include maintaining clear and effective communication, balancing multiple client demands, and adapting to changing client needs.
Q: How can businesses improve their client management?
A: Businesses can improve their client management by developing clear and effective communication strategies, using customer relationship management (CRM) software to track client interactions, providing ongoing training and support to client managers, and regularly soliciting feedback from clients. They can also focus on delivering high-quality products and services that meet or exceed client expectations.