Increasing the traffic to your ecommerce store is crucial for reaching new customers, yet it's a challenging task. While digital ads are an option, rising costs of Product Listing Ads (PLAs) make it impractical to compete with larger brands in keyword bidding wars. That's where ecommerce SEO steps in.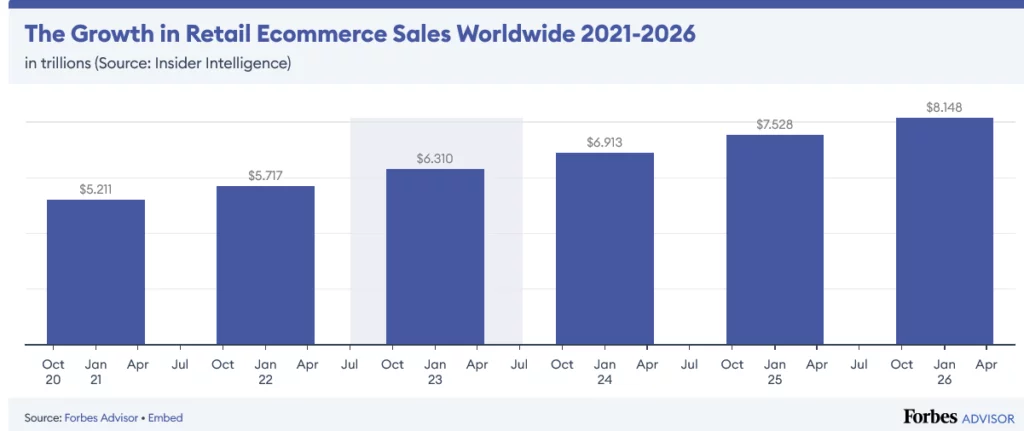 What is E-commerce SEO?
Ecommerce SEO, or e-commerce search engine optimization, refers to the process of optimizing an online store's website and product listings to improve its visibility in search engine results pages (SERPs). The goal of ecommerce SEO is to increase organic (non-paid) traffic to the online store and, subsequently, boost sales and revenue. It is an ongoing process, and it requires continuous monitoring and adaptation to changes in search engine algorithms and user behavior. It's a crucial aspect of running a successful online store and attracting organic traffic to your products.
Strategies to Amp Up SEO for E-store: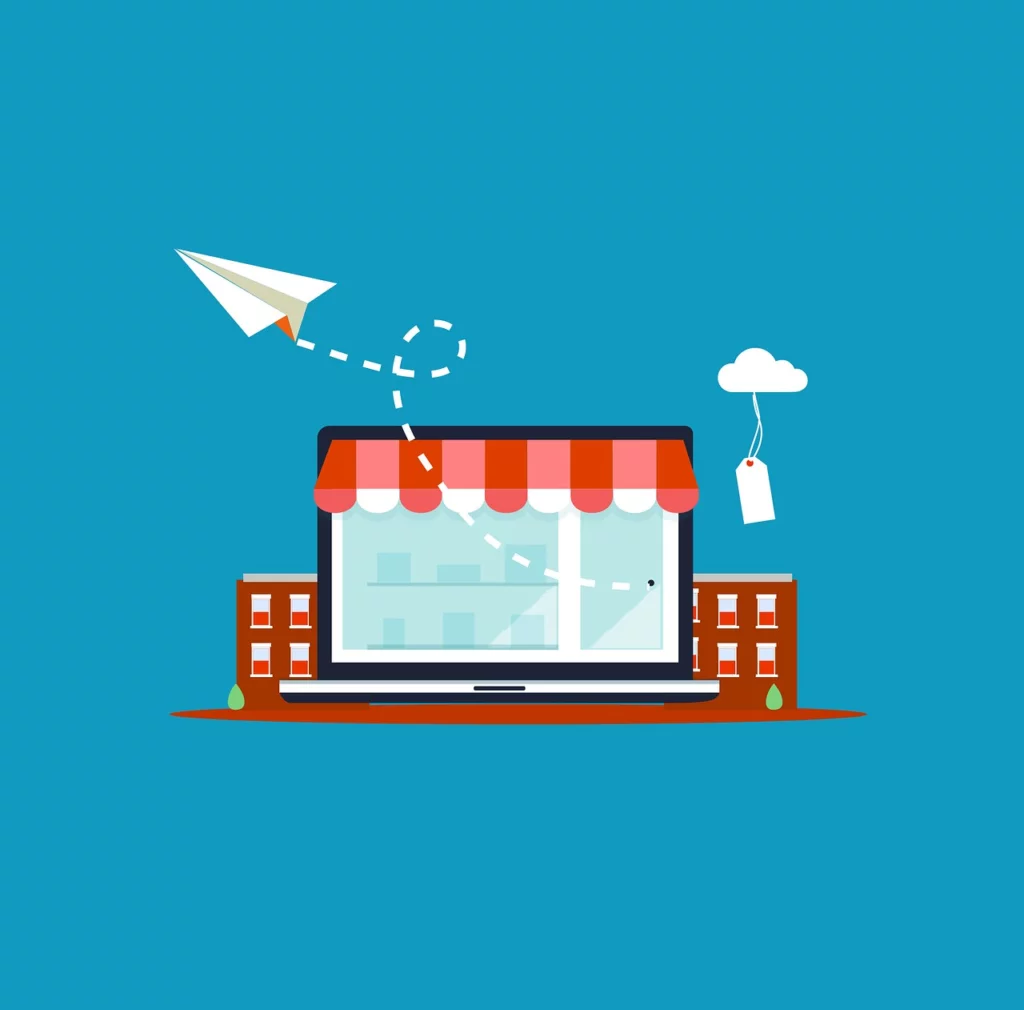 a. Optimize for keywords
Before delving into the technical aspects of your website, it's essential to ensure that your products and web pages are optimized for keywords that your target audience might use in their searches. When strategizing your keyword plan, here are several factors to take into account:
1. Empathize with your customers: Imagine yourself as a customer looking for your product, such as winter boots. Think about the keywords they might use, like "winter boots sales," "deals on winter boots," "winter boots for women," and so forth. This reverse approach helps you formulate keywords and gain insights into how customers discover your offerings.
2. Understand keyword intent: Different types of keywords exist, including commercial, informational, and navigational ones. For instance, "How to care for winter boots" leads to informative blog posts, while "winter boots in Boston" relates to local stores.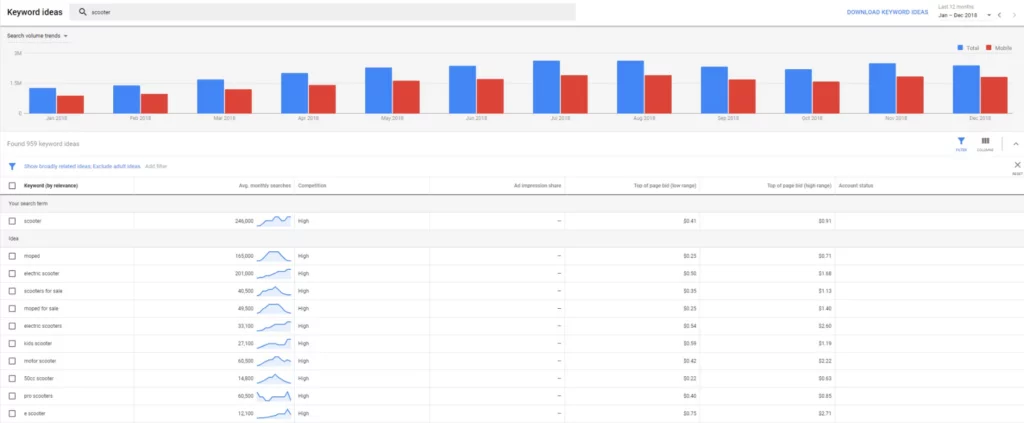 3. Evaluate competition: Not all keywords face the same level of competition on Google. Typically, shorter keywords have higher search volumes but are more expensive to bid on and burdensome to rank for. Conversely, longer keywords might have lower search volumes but can be easier to rank for. The competitiveness varies by search type, so a proficient digital marketer utilizes tools and data for strategic planning. Google Keyword Planner, a free tool available to Google merchants, can provide keyword ideas, traffic estimates, and bidding insights.
4. Consider advanced tools: If your budget allows, paid tools like Ahrefs or Semrush offer more comprehensive insights into keywords, traffic trends, and competitors' positioning. These tools help you make informed decisions about keyword targeting.
Regardless of the tool you choose, create a plan to incorporate more keywords into your product descriptions, category pages, FAQs, and product titles as needed. Avoid overloading with keywords, but be mindful of optimizing your product pages to seize keyword opportunities effectively.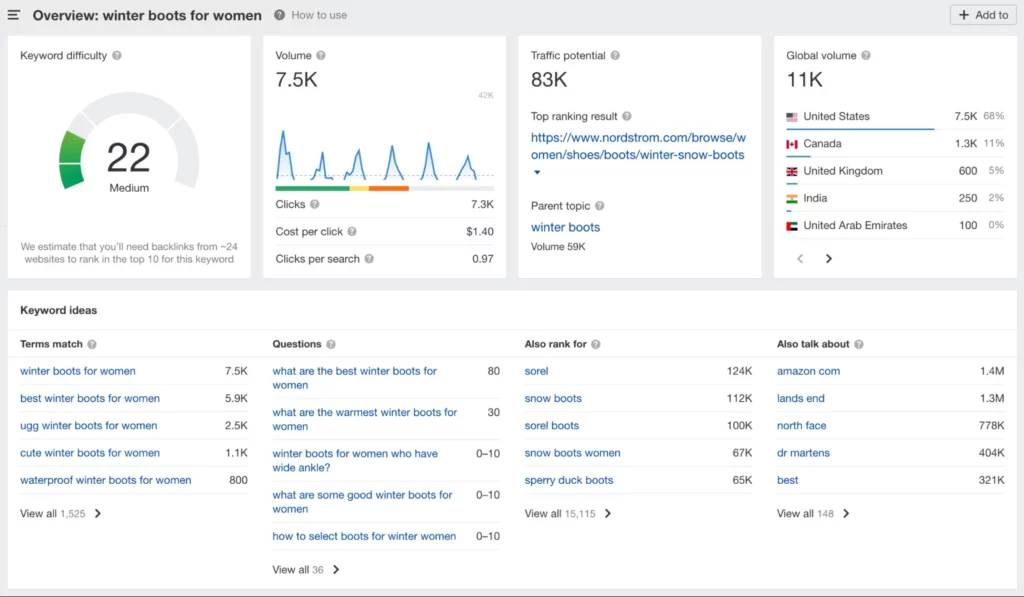 Learn about keyword research tools here.
b. Enhance the Enjoyability of Your Product Page
Now that you've integrated keyword research into your strategy, it's time to assess your product pages and find ways to enhance the overall customer buying experience.
You might be wondering if this relates to ecommerce SEO. Indeed, it does. Google has continually improved its search algorithms, prioritizing high-quality content, even in ecommerce.
In February 2019, Google introduced its E-A-T (Expertise, Authoritativeness, & Trustworthiness) guidelines, urging brands to be more deliberate about their content, emphasize quality, and provide informative and truthful content to their audience. This raised the bar for all brands, especially those in ecommerce, which, due to online payments, fall under the category of YMYL (Your Money, Your Life) websites and must be particularly mindful of E-A-T guidelines.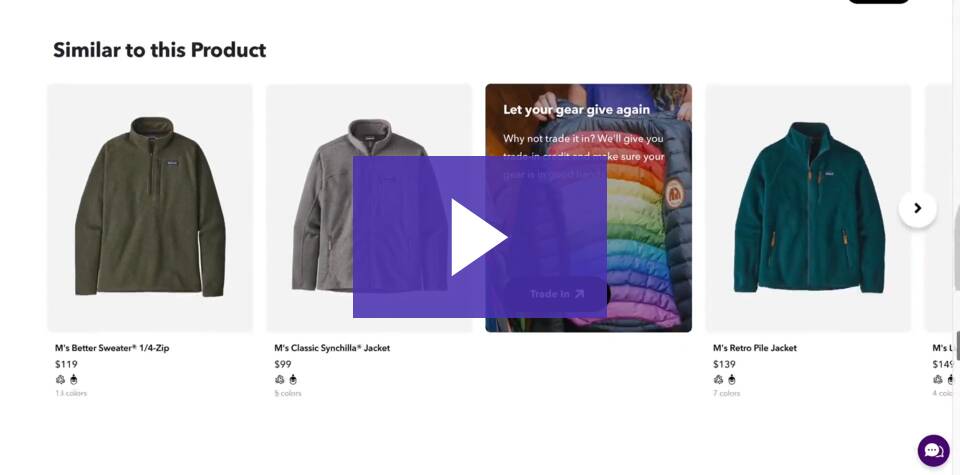 Now, how can you make your product page experience more enjoyable? What elements should you consider including? Let's examine Patagonia's product page as an example:
– Abundant product images showcasing various colors and sizes, complete with model descriptions for each variation.
– Video demonstrations of the product in use.
– Detailed information about the product's fabric, sustainability practices, and material sourcing.
– Product features, including the zipper mechanism, pocket details, sleeve construction, climate rating, and more.
– Real user quotes, ratings, and reviews.
Patagonia serves as a prime example of a brand that prioritizes product content, reaping the rewards in the form of higher Google rankings and increased sales. Reflect on your favorite product and checkout experiences, and draw inspiration from them to enhance the purchasing experience on your website.
c. Implement Structured Data Markup for Enhanced Rich Snippets
Now that you've enhanced your product content, let's delve into the technical aspects you can incorporate into your ecommerce website. One of the most crucial features to consider adding is structured data markup.
In essence, this markup provides additional product details even before a user reaches your website. It's instrumental in helping you achieve Rich Snippets, a common feature in Google search results within the ecommerce domain. Take a look below for an example of what this entails:
Star ratings and the number of reviews are not only vital for SEO but also influential in driving more click-throughs when your product appears in search results. According to data from Search Engine Journal, nearly half of consumers wouldn't give a product with less than 4 stars a second look.
Ho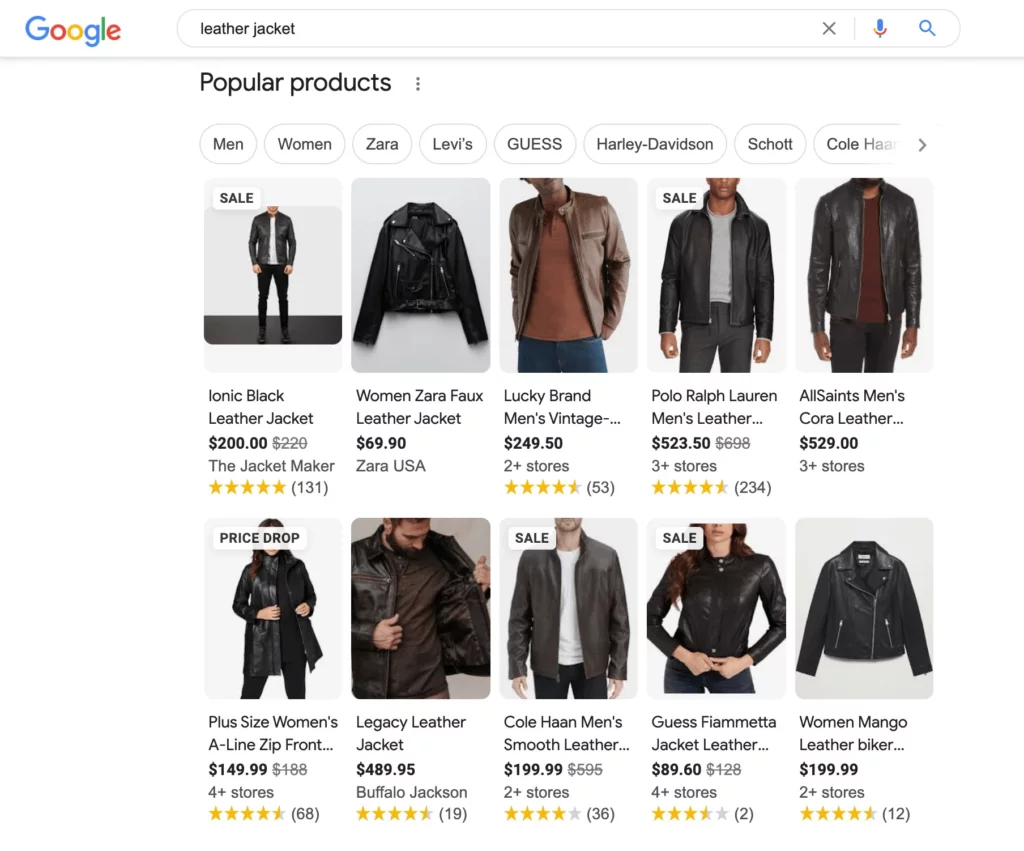 There are two methods to have structured data start appearing for your products. The first approach is manual implementation. If you're tech-savvy and want to try it, Google provides an informative article that breaks down the process, complete with code you can copy and paste.
The second method involves using an app or plugin. If you run a Shopify storefront, there are several top-notch structured data apps available for consideration. The advantage here is that the markup is added automatically to your products. However, remember that you might need to pay a monthly fee for these apps.
d. Enhance Your Website's Navigation and Structure
Every ecommerce website is unique, but the average user typically spends only 10-20 seconds on a site before deciding whether to stay or leave. If your site is challenging to navigate, your categories lack organization, and if users don't connect with your brand within that brief timeframe, they'll likely search elsewhere. This underscores the importance of improving your website's navigation and structure, not only for SEO but for overall user experience.
This tip has two main components. First, there's the improvement of navigation, which can be achieved by implementing breadcrumbs.
Breadcrumb navigation offers users a clear indication of their position within a site's hierarchy without the need to scrutinize the URL. Shopify provides a concise guide on how to incorporate breadcrumbs into your store. You can also observe breadcrumb navigation in Google search results, exemplified by Nike's implementation.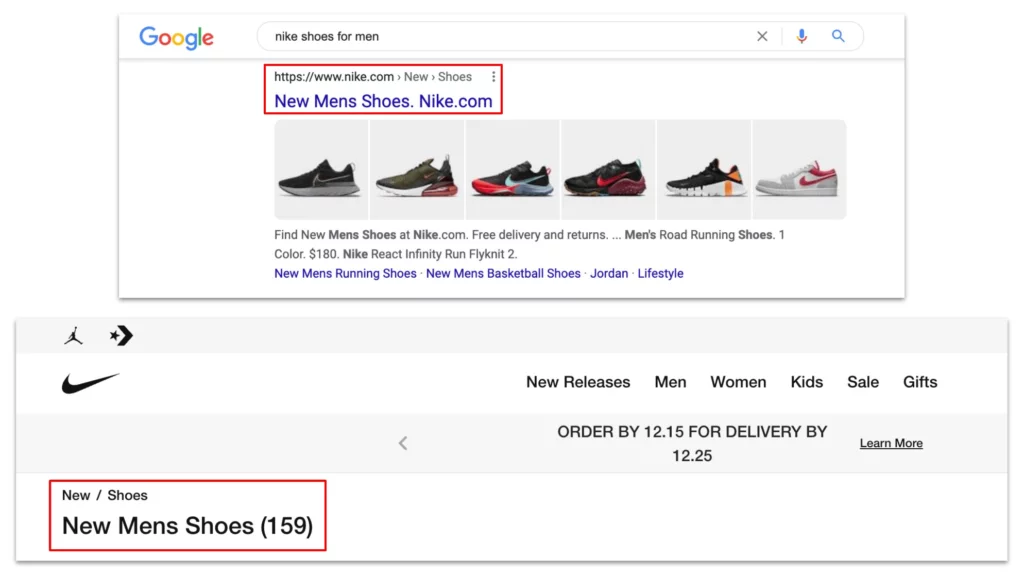 The next aspect to consider is URL structure. Strive for clean and concise URL structures. But what exactly does this entail? Let's contrast a messy URL with a clean one:
Messy URL:
Clean URL:
Clean URLs benefit your website visitors and Google by enhancing usability and accessibility, offering intuitive and meaningful links.
e. Addressing Broken Links: A Crucial Aspect of SEO
Broken links have long been viewed negatively by SEO practitioners. They not only impact your website's performance but also have a significant influence on the overall customer experience. When you incorporate broken links into your interlinking strategy, especially on product pages and categories, you're halting users in their tracks. While some may attempt to explore other pages, many are likely to abandon your site.
Fortunately, if you can access SEO tools such as Ahrefs, Semrush, or Moz, identifying and rectifying broken links on your site becomes straightforward. You can remove these links wherever they appear. For Shopify store owners, there are several broken link apps available that can automatically handle this issue.
However, if a few broken links slip through the cracks, it's not a catastrophe. This is where an optimized 404 page proves invaluable, guiding users to explore other sections of your website and discover new products. Take a look at the example below from Zappos:
Rather than leaving users stranded, Zappos leverages its 404 page to assist or educate potential customers, ensuring a more positive experience even in the face of broken links.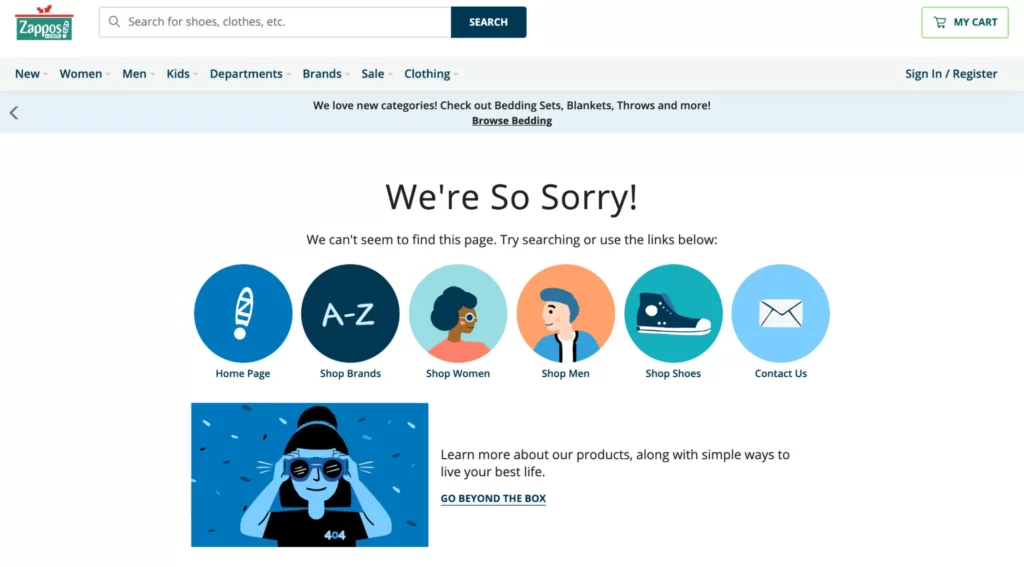 f. Ensure the Security of Your Store with HTTPS
As a store owner, you gather personal information from customers with every purchase, email sign-up, and SMS opt-in. It's imperative to encrypt and safeguard all the data you collect.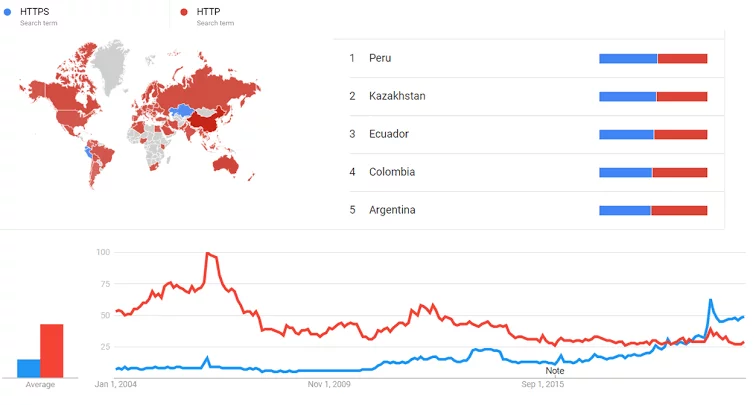 This is not only crucial for earning trust from your customers; it's also significant from an SEO standpoint. If visitors to your ecommerce store don't feel secure, they might navigate away. Moreover, Google has designated HTTPS as a ranking factor for websites. Fortunately, the majority of high-quality websites have already made the switch to HTTPS, as indicated by the growth chart below from WeLiveSecurity.
Most ecommerce platforms provide SSL standards as part of their service or offer a straightforward way to obtain them. While it may be one of the more basic ecommerce SEO tips, it remains foundational for the success of your online store.
g. Enhance Page Speed for Optimal Performance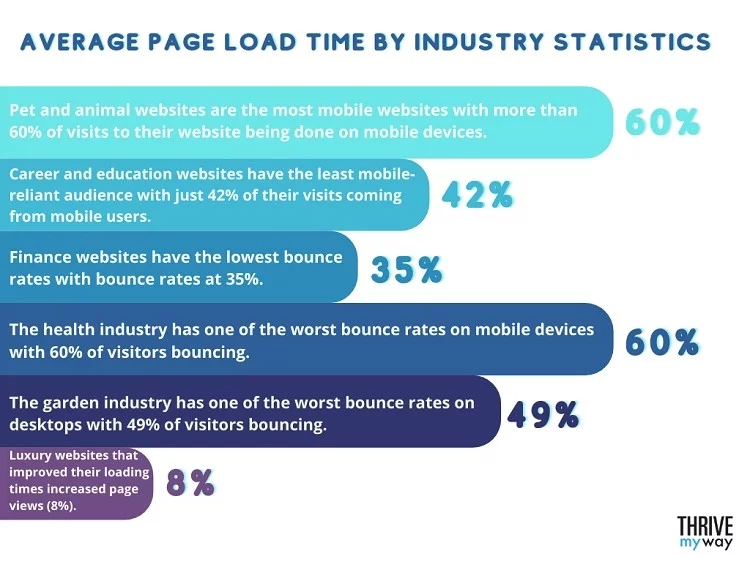 Google has long emphasized page speed as a critical ranking factor. Beyond SEO, from a practical standpoint, faster page loading ensures buyers find the products they seek more quickly.
Recall the statistic mentioned earlier in this article: users typically spend only 10-20 seconds on websites before departing. Slow page loading is a surefire way to deter traffic and harm your SEO efforts.
Creating an ecommerce website with swift loading times can be challenging, but here are some quick wins you can implement to boost your page speed performance immediately:
1. **Reduce Image File Sizes:**
You can achieve this in several ways. If you have the budget, consider using a Content Management System (CMS) to host your images, audio, and videos. This can alleviate the strain on your website. Alternatively, for a budget-friendly approach, explore file-optimizing apps. For Shopify stores, various apps are available, ranging from freemium to paid options.
2. **Minimize CSS and JavaScript:**
Streamline your page speed by eliminating unnecessary code and employing shorter variables and functions. The fewer bytes of data required to load your web pages, the better it is for SEO.
3. **Implement Lazy Loading:**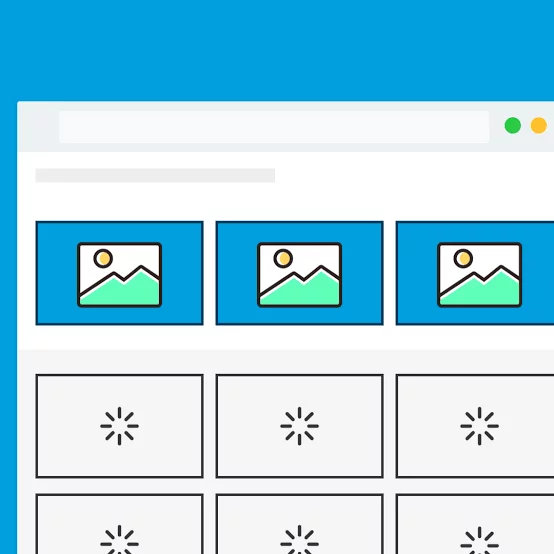 Lazy loading is a technique where images, videos, and audio load only when a user scrolls past them on your webpage rather than loading everything simultaneously. Given that ecommerce websites often feature numerous product images and videos, this is an excellent way to enhance both your SEO and performance promptly.
Some ecommerce site builders offer built-in lazy loading options, while others may require you to integrate a lazy loading app. Additionally, you can leverage Google's free PageSpeed Insights tool to gain insights into the metrics used to evaluate page performance.
h. Optimize Your Store for Mobile Devices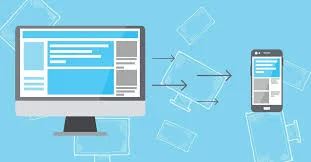 In 2019, Google announced a significant change in its website crawling approach. It now employs a mobile device crawler, which means it assesses the mobile version of your website, evaluates its performance against specific benchmarks, and determines your ranking based on this assessment.
Although Google keeps its crawling and ranking processes somewhat secretive, there are vital factors it considers, including:
1. Ensuring that your mobile and desktop versions feature consistent content.
2. Confirming that your images and videos are optimized for optimal mobile viewing.
3. Verifying that on-page ads do not impede the mobile user experience.
An exemplary direct-to-consumer (DTC) brand that excels in providing an equally excellent mobile and desktop experience is Warby Parker. In the example below, you can observe that all content, images, and navigation are easily readable and load swiftly:
For ecommerce merchants, a practical guideline is to thoroughly review your pages on mobile devices before publishing them, ensuring that the content and browsing experience align seamlessly across both mobile and desktop platforms.
i. Embrace the Power of Blogging for Your Online Store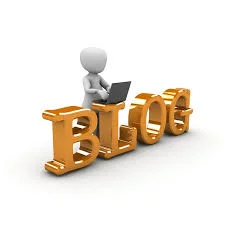 Blogging stands as a tried-and-true method to boost traffic to your online store, and despite its initial challenges, it offers enduring advantages. Consider this: your blog posts can become powerful tools to rank for a diverse range of keywords related to your products and industry. These blogs serve as a gateway, directing visitors towards your product pages, significantly elevating the probability of converting them into loyal customers.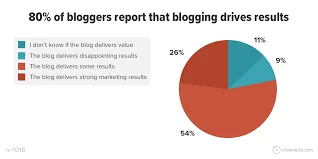 Yet, the benefits of blogging extend far beyond immediate revenue generation. Here's why you should seriously consider launching a blog for your online store:
1. **Enhanced SEO**: Blogging is a cornerstone of Search Engine Optimization (SEO). By consistently creating high-quality, relevant content, you not only cater to your audience's needs but also earn favor with search engines like Google. Over time, this can lead to improved search rankings and greater online visibility.
2. **Driving Traffic to Product Pages**: Consider your blog posts as bridges to your products. When you craft informative and engaging content, you have the opportunity to weave links to your product pages within your blog seamlessly. Whether it's a piece about "top kitchen gadgets" for your kitchenware store or "summer skincare tips" for your cosmetics shop, these articles can serve as pathways for potential customers.
3. **Building Brand Voice**: Your blog becomes a canvas on which you can paint the personality and values of your brand. Whether you want to maintain a professional, informative tone or adopt a more casual, conversational style, your blog sets the stage for how customers perceive your brand. It humanises your business, making it relatable and appealing to your audience.
4. **Product Education**: Use your blog to educate your customers about your products. Write guides, tutorials, and how-to articles that help them understand your offerings better. By addressing common questions, demonstrating product usage, and addressing concerns, you not only enhance the shopping experience but also build trust and confidence among potential buyers.
5. **Long-term Value**: Blog posts are assets with lasting value. They remain on your website, attracting organic traffic and providing value long after their initial publication. As you accumulate a library of informative content, your blog transforms into a valuable resource for both new and returning customers.
6. **Enhancing Customer Engagement**: Blogs offer a platform for interaction and engagement with your audience. Encourage comments, questions, and discussions on your posts. Engaging with your audience builds community and provides insights into their needs and preferences.
7. **Video Integration**: Consider incorporating video content into your blog strategy. Videos can be powerful tools for conveying information, demonstrating products, and connecting with your audience personally. Whether you create video reviews, how-to guides, or behind-the-scenes glimpses, video content can complement your written posts.
Getting started with blogging may seem daunting, but the key is to begin with a clear strategy. Identify topics that resonate with your audience, create a content calendar, and adhere to a consistent posting schedule. Monitor the performance of your blog posts through website analytics tools to refine your approach over time.
j. Acquire Backlinks for Your Products, Categories, and Blogs
A backlink is a powerful endorsement from another website that links to your products, pages, blogs, or other content. It signals to Google that this external site views your content as authoritative and valuable enough to link to. The more quality and quantity of backlinks you accumulate, the higher your chances of ranking well in search results.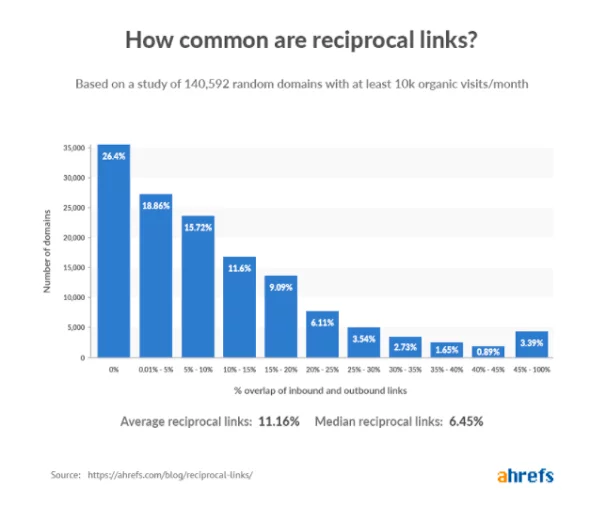 Backlinks represent a potent strategy to elevate your ecommerce SEO and attract referral traffic from other websites. However, obtaining these coveted links can be a challenging endeavor. Here are some strategies to boost your chances of earning valuable backlinks:
**1. Guest Writing on Other Websites:**
If you have brand partnerships or connections with individuals at other companies, explore the possibility of contributing guest posts to their websites. This often guarantees a link to your top-performing pages, enhancing your site's authority and visibility.
**2. Affiliate Marketing:**
If your budget permits, consider collaborating with affiliate websites. You can pay these sites to feature your products on their blogs. While they earn a commission on each sale generated through their blog, this approach can significantly boost your brand's visibility, driving more sales.
**3. Create Exceptional Content:**
Crafting remarkable content that naturally attracts backlinks is a fundamental strategy. However, it's essential to recognize that the bar for "quality content" has never been higher. For instance, look at "The Sole Supplier," which reimagines pop culture, education, and sports in the context of shoe concepts. This content captures attention and earns valuable links.
For those well-versed in digital marketing, consider advanced ecommerce link-building tactics like broken link building, reverse image search link building, statistics roundups, and other innovative methods. These strategies can yield even more robust results in acquiring valuable backlinks for your online store.
k. Harness the Power of Internal Linking for Your Products, Categories, and Blogs
While gaining external backlinks can be a more challenging task, there's a proactive strategy that can swiftly enhance your ecommerce SEO: internal linking.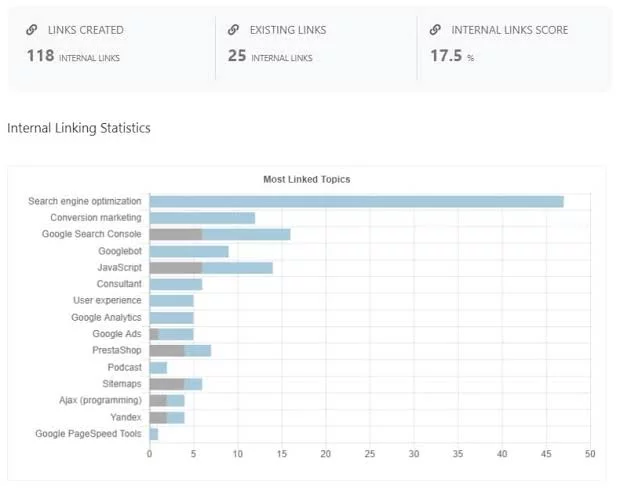 Internal linking involves strategically connecting your products, categories, and blog pages within your website. When you create internal links to these pages, you pass on valuable link equity. The more internal links directing traffic to specific products or pages, the stronger the signal to Google that these pages should be prioritized.
Internal linking is not just an SEO best practice; it's also a strategy that yields tangible results. Andrew Dennis of Search Engine Journal conducted a test demonstrating the effectiveness of internal linking in increasing organic traffic. His findings underscore the impact of this practice.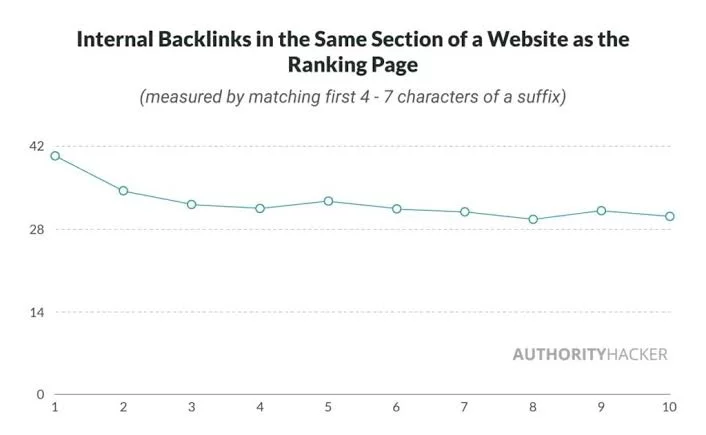 Beyond its SEO benefits, internal linking provides a dual advantage. When you incorporate internal links to your products within informative blogs like "Top 10" lists or "How-to" guides, you facilitate customer discovery of your product offerings. As users click through these links, you not only enhance referral traffic but also create a mutually beneficial scenario for your brand and your customers.
l. Prevent Duplicate Content: A Critical SEO Strategy
Managing duplicate content can be challenging, especially when dealing with numerous products, categories, and titles on your website. However, effectively addressing this issue is crucial to maximize the ranking potential of your content. Here are some strategies to combat duplicate content: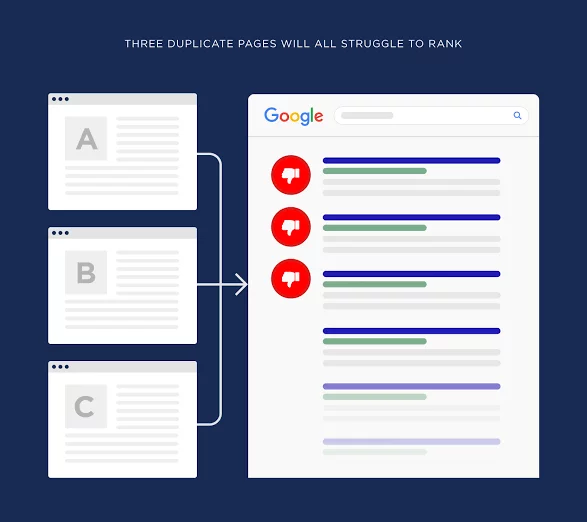 **1. Craft Unique Product Descriptions:**
It's common for ecommerce brands to use manufacturer-provided descriptions, resulting in repetitive content across the web. Differentiate your product descriptions by adding depth and detail. Take a cue from our earlier example featuring Patagonia. Learn to tell a compelling story and create an experiential narrative around your products to make them stand out.
**2. Conduct a Category Audit:**
Streamlining your categories can be a challenging task, particularly when you're in the early stages of building your ecommerce brand. As you grow, you may expand into new categories. However, be cautious about duplicating categories. If you're a new brand, focus on a primary keyword for each category based on your keyword research. For established brands, perform a comprehensive website audit to identify duplicate categories. Categories with names like "Women's Winter Coats," "Winter Coats for Women," and "Women's Coats for Winter" are likely to compete against each other and negatively impact your SEO efforts.
By following these strategies, you can effectively tackle duplicate content issues and enhance your website's SEO performance.
Conclusion:
Elevating organic traffic presents a formidable challenge, and this holds not just for businesses but also for fans of your brand. However, the difficulty shouldn't deter you, as there are actionable ecommerce SEO best practices outlined in this article that can bolster your organic traffic.
Now, it's essential to manage expectations. Unlike the rapid results often seen with PPC campaigns, SEO is a long-term investment demanding sustained dedication. Patience and persistent effort are necessary. By committing to SEO, you're essentially building a powerful lever that, over time, will propel your brand's growth and reduce dependence on paid campaigns.
So, whether you're a business owner or a devoted fan of the brand, remember that the journey toward increased organic traffic is one well worth undertaking. It's a path that promises lasting rewards and a stronger, more resilient presence in the online landscape.
FAQs on E-commerce SEO:
Should I hire an E-commerce SEO agency or handle it in-house?
The decision depends on your resources and expertise. Many businesses benefit from partnering with an E-commerce SEO agency, as they bring specialized knowledge and experience. In-house SEO can also be effective if you have skilled team members dedicated to SEO efforts. Consider your budget and long-term goals when making this decision.
How can machine learning and AI (Artificial Intelligence) be leveraged for e-commerce SEO, and what are the potential advantages and challenges?
Machine learning and AI can be used in e-commerce SEO for tasks like predictive keyword analysis, content optimization, and personalized search experiences. These technologies have the potential to automate and enhance SEO efforts. However, the challenges include data quality, model training, and evolving algorithms.
What is the significance of Core Web Vitals in e-commerce SEO, and how can I optimize for them?
Core Web Vitals are essential ranking factors that assess a website's loading speed, interactivity, and visual stability. To optimize for Core Web Vitals, reduce page loading times, minimize JavaScript execution, optimize images, and ensure responsive design to provide a seamless user experience.
How can e-commerce stores effectively address the issue of duplicate content generated by product variants, and what impact does it have on SEO?
E-commerce stores with multiple product variants can struggle with duplicate content issues. Addressing this requires using canonical tags, setting up parameter handling in Google Search Console, and creating unique descriptions and titles for each variant. Duplicate content can negatively impact SEO by diluting page authority and search visibility.