When talking about putting together a blog or website a name is soon quoted: WordPress. This CMS platform is widely used in the world. Very briefly, we can say that WooCommerce is a plugin that turns WordPress into an e-commerce platform.
Make your WordPress site's Load Blazing Fast Just by moving to Nestify. Migrate your WooCommerce Store or WordPress Website NOW.
Like the idea? Is it a good option for your online store? Read this post and learn more about WooCommerce and its main advantages. Also, check out our Beginner's Guide To Using WooCommerce.
What is WooCommerce?
As we said, WooCommerce is a plugin made available since 2011 by the WordPress platform. Free, it allows the construction of virtual stores from open source.
Due to its rapid popularization, it was acquired by WordPress and currently, it is estimated that 30% of the online stores in the world use WooCommerce.
It is worth mentioning that since its first version, the plugin has already counted more than 3 million active installations. A lot, isn't it?
WooCommerce has made it possible to transform the WordPress platform into an easy-to-operate virtual store with a lightweight interface and all the necessary resources such as payment methods, inventory management, and shopping cart.
How to create a virtual store?
In the Bling blog, we have a great post on how to build an e-commerce. Let's pick up a few points and apply them.
First of all, you need to plan your business online. That is, do not think about choosing an e-commerce platform before defining the best strategies to open your virtual store.
Once the planning stage is over, it is time to choose the e-commerce platform. The market offers many options. And WooCommerce is one of them. But believe me, it is not easy to choose.
A fairly recurring question is the choice between Magento and WooCommere. If this is your case, I suggest reading a specific post, which may help you choose the best platform for the virtual store.
To further assist in the choice, we present the main advantages of WooCommerce.
What are the advantages of WooCommerce?
WooCommerce is widely used in The United States and worldwide. Find out why so many entrepreneurs chose this platform. See its main advantages:
Friendly and easy to use interface
Quick and easy learning (especially for anyone who already works with WordPress)
Advanced SEO features (some native WordPress)
Fast customization and support for responsive layout
Lots of plugins (some from third parties)
Less demanding with regard to the server hosting
The virtual store and all the data are yours (not a rented platform)
Allows integration with other systems (such as ERPs, Post Office, and others)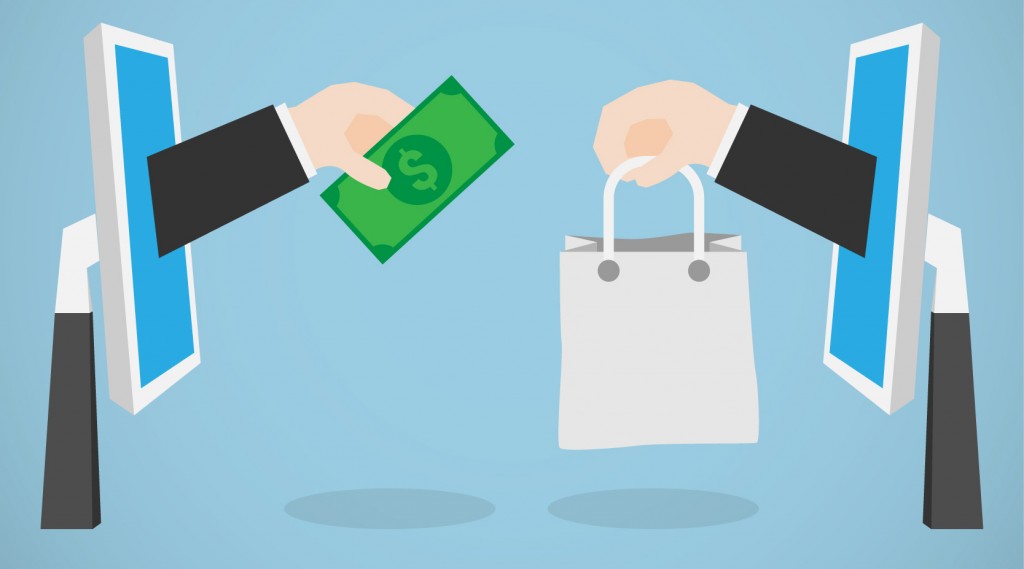 For what types of WooCommerce business is indicated?
It is widely criticized for not being a native e-commerce platform. And really it is not. But the big question is not this. The point that deserves attention is: Does it fit in your business model?
We can divide (very simplified) the projects of e-commerce into two large groups:
The first is that of amateur projects, from those who create an e-commerce as a hobby or just want to do a test or find a second source of income.
For this group, WooCommerce may not be the right platform. Perhaps a free or leased platform is ideal. This is due to the initial investment and lowers fixed costs.
The second group consists of entrepreneurs who want a professional virtual store, integrated with means of payment, delivery and ERP system. For this group, WooCommerce is a mandatory recommendation, especially for those who already have a WordPress website or blog.
WooCommerce is also suitable for companies that want a virtual store to be integrated with the management system. This is because WooCommerce already has direct integration, which reduces costs, avoids mistakes and speeds up the process of creating the virtual store. If you are wondering how much does it cost to open a virtual store with WooCommerce, this article might help you.
How to turn your Single WooCommere store into a multivendor marketplace
Dokan: Multi-vendor Marketplace Builder Plugin for WordPress
Dokan is the fastest way to start your eCommerce business with WordPress. It lets you own a marketplace like Amazon without having any physical products or hiring any professionals. At a lower budget, you can establish your marketplace in less than 30 minutes for any type of products ranging from digital, physical to variable.
It is the best Multi-Vendor Marketplace Solution for WooCommerce powered by WordPress. It has empowered 40,000+ businesses from all over the world.
Pricing
Build a basic multi vendor store with Dokan Lite completely FREE!
1 Site License with 1 premium modules – $149/year
3 Site License with 9 premium modules – $ 249/year
5 Site License with 17 premium modules – $499/year
10 Site License with 1 premium modules – $999/year
Features
Provides easy yet the user-friendly frontend user interface
Comes with endless customization options with multiple earning sources
Admins have complete control over the marketplace
Admin can add both percentage and flat rate commission for individual category or vendor
Individual and unique shop URL for each vendor with personal frontend dashboard
Detailed report facility for both admin and vendors
Compatible with almost all popular WordPress themes & Plugins
Supports all the top payment gateways including PayPal, Stripe, Bank Transfer, etc.
Available in 20+ languages to make your site multilingual
Easy shipping management and withdrawal system
If you liked this content, help more people know about WooCommerce. Share with your friends on social networks!
If you have any questions or suggestions, please leave your comment.
Success and prosperity to all!