Online stores have revolutionized the retail shopping experience. Considering creating an online store using WordPress? Discover the top WordPress plugins for eCommerce websites that can revolutionize your store. Their robust architecture empowers users to craft a seamless eCommerce website on WordPress, brimming with functionalities and features. With a plethora of WordPress plugins available, selecting the right one is crucial. Assess various factors such as your product line, target audience, preferred payment gateways, delivery methods, and more. Ultimately, strive to construct a website that prioritizes customer comfort in every aspect.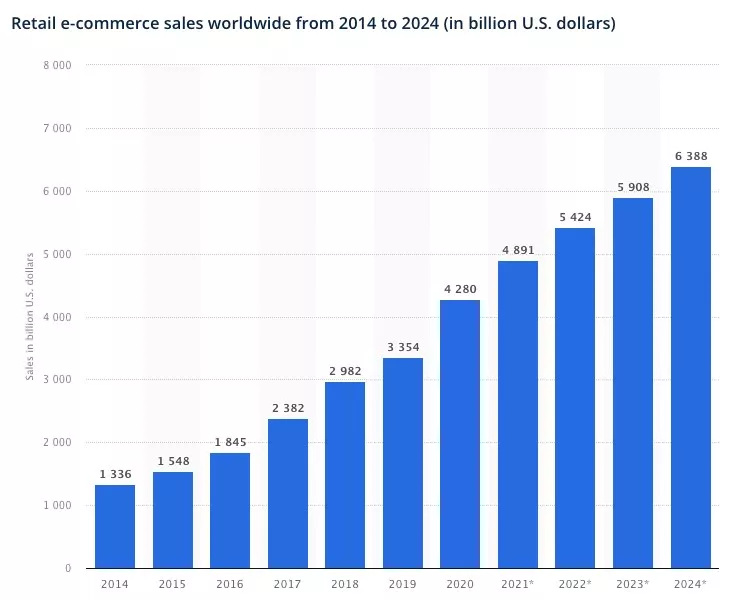 Source: Statista
Benefits of Using E-commerce Plugins:
Ease of Setup: E-commerce plugins simplify the process of setting up an online store, often providing intuitive interfaces and step-by-step guides that allow users to establish their store quickly, even without extensive technical knowledge.
Customization: These plugins offer various customization options, allowing businesses to tailor their store's appearance, layout, and functionalities to align with their brand identity and customer preferences.
Expanded Functionality: They provide a wide array of features beyond basic product listings and payment processing. Advanced functionalities such as inventory management, shipping options, discounts, sales analytics, and SEO optimization contribute to a comprehensive online shopping experience.
Scalability: E-commerce plugins are designed to accommodate businesses of different sizes and scales. They can grow alongside the business, supporting an increasing number of products, higher traffic volumes, and additional features as the business expands.
Improved User Experience: These plugins often prioritize a seamless user experience, offering intuitive navigation, responsive design for various devices, and streamlined checkout processes to enhance customer satisfaction and retention.
Security: Reputable e-com plugins prioritize security, incorporating encryption, SSL certificates, and compliance with security standards to ensure secure transactions and protect customer data.
Cost-Efficiency: Many e-com plugins offer both free and premium versions, allowing businesses to start with basic functionalities and scale up as needed, often at a fraction of the cost compared to building a custom e-commerce solution from scratch.
Support and Updates: Reliable plugins come with support from developers, along with regular updates that include bug fixes, performance enhancements, and new features, ensuring the plugin remains up-to-date and functional.
Top 14 E-commerce Plugins of 2023: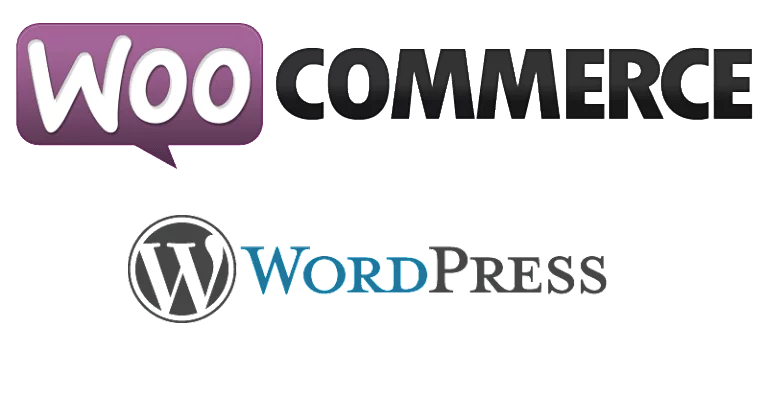 With a staggering 1+ million installations and a commendable rating of 4.6/5 on WordPress.org, WooCommerce firmly holds its position among the premier e-store plugins for WordPress users. This robust platform facilitates the sale of virtually anything, providing a comprehensive solution tailored for both store owners and developers. Its user-friendly interface ensures accessibility for everyone, coupled with limitless flexibility and an extensive array of premium extensions.
Features:
Complete Customization: Enjoy full control over design and functionality.
PayPal Gateway Integration: Seamlessly incorporates PayPal for secure transactions.
Google Analytics Integration: Provides insights and analytics for enhanced business understanding.
WordPress Compatibility (Version 4.6.1): Ensures smooth operation within the WordPress environment.
Full WordPress Themes Compatibility: Works harmoniously with various WordPress themes, ensuring a cohesive website appearance and functionality.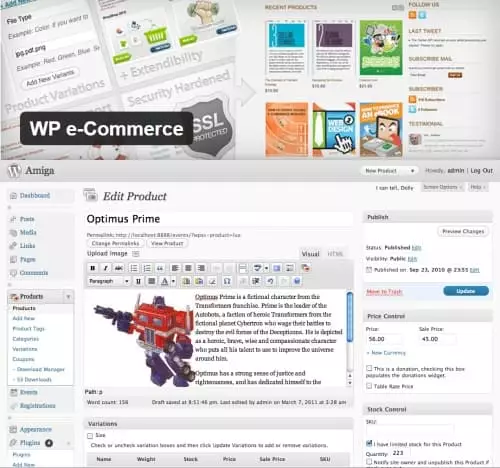 WP eCommerce, while not as popular as WooCommerce, boasts significant traction with 3 million downloads and a 3.4/5 rating. This versatile WordPress plugin empowers users to sell various products—from digital downloads to physical inventory, subscriptions, and memberships.
Features:
Custom CSS and HTML: Offers extensive customization options for design and layout.
Video Tutorials: Accessible resources for easy learning and guidance.
Multiple Payment Gateways: Supports numerous payment options for user convenience.
Additional Modules: Expands functionalities through supplementary modules.
SEO Readiness: Equipped to enhance search engine visibility and optimization.
SSL Certificate: Ensures secure transactions for buyers.
Developed and maintained by a team comprising Dan Milward, Gary Cao, and Justin Sainton, WP eCommerce operates under Getshopped.org.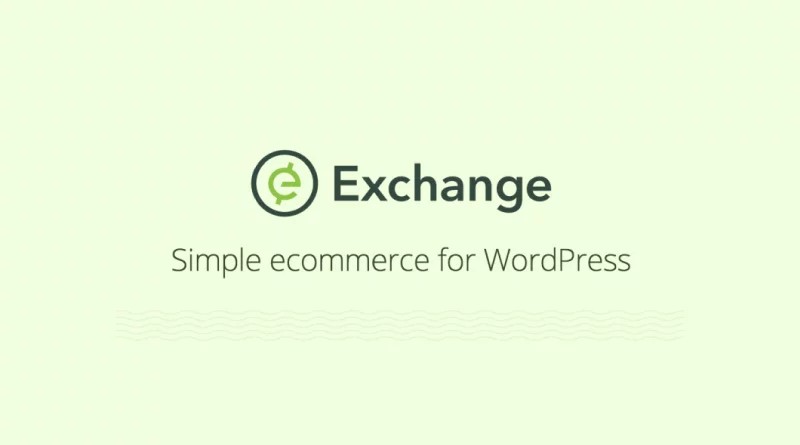 Another e-Commerce solution has garnered 1.31 lac downloads and holds a respectable rating of 3.8/5. This platform streamlines the process of setting up an e- store, simplifying complexities to facilitate a swift establishment within a short timeframe.
Features:
Compatibility (Version 4.6.1): Ensures seamless integration with WordPress 4.6.1.
PayPal Payment Integration: Facilitates secure and efficient payment transactions through PayPal.
Full Extensibility: Allows for extensive customization and expansion of functionalities.
Multi-Item Cart: Enables shoppers to purchase multiple items in a single transaction.
Add-Ons Options: Provides additional features and customization through various add-ons.
Product Categories & Tags: Organizes products systematically for easy navigation and search.
This e-Commerce solution is developed by iThemes, aiming to simplify the process of creating and managing online stores.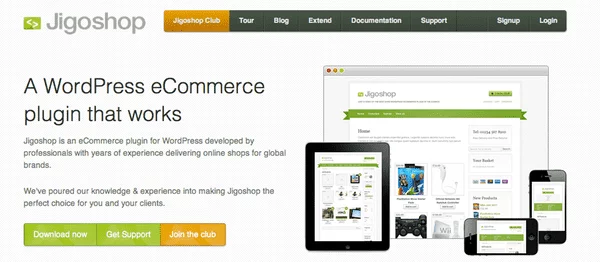 JigoShop stands as a vibrant e-store plugin with a notable 535,568 downloads and an impressive rating of 4.4/5. Crafted with the purpose of providing top-tier online stores for global brands, this plugin embodies professionalism and functionality.
Features:
Effortless Setup: Streamlines the process of establishing an online store.
Diverse Product Types: Supports various product formats to cater to different offerings.
Robust Stock Management: Enables effective control and tracking of inventory.
Complete Extensibility: Allows extensive customization and expansion of features.
Comprehensive Sales Reporting: Offers detailed insights into sales, orders, and overall store performance.
Developed by seasoned designers wielding years of experience, JigoShop aims to deliver a sophisticated and efficient platform for creating professional online shops.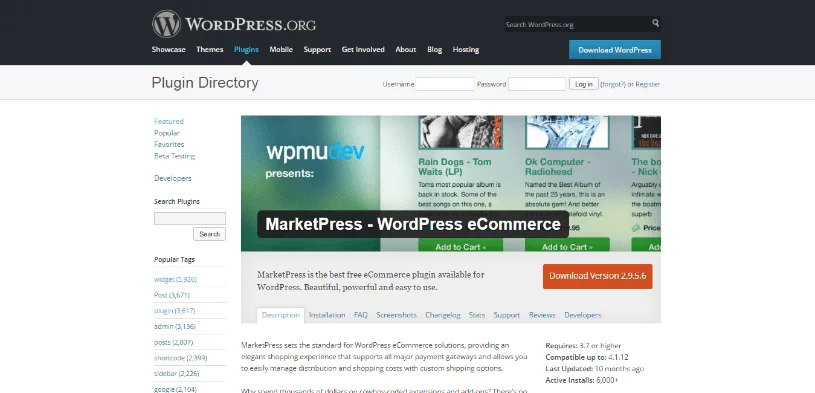 A robust, user-friendly plugin boasting 1.78 lac downloads and a solid 3.5/5 rating offers a comprehensive solution for e-Commerce stores, delivering an exquisite shopping experience to users.
Features:
WPML Support and Full BuddyPress Integration: Seamlessly works with WPML for multilingual support and ensures complete integration with BuddyPress.
AJAX-Based Operations: Enhances user experience with smooth, asynchronous operations.
Compatibility (Version 4.1.13): Ensures compatibility with WordPress version 4.1.13 for seamless performance.
Effortless Customization: Facilitates easy tailoring and modification to suit individual preferences.
Robust Widgets: Employs powerful widgets to enhance the functionality and visual appeal of the store.
This plugin is meticulously crafted by the WPMU-DEV team, aiming to provide a compelling and user-centric solution for e-Commerce ventures.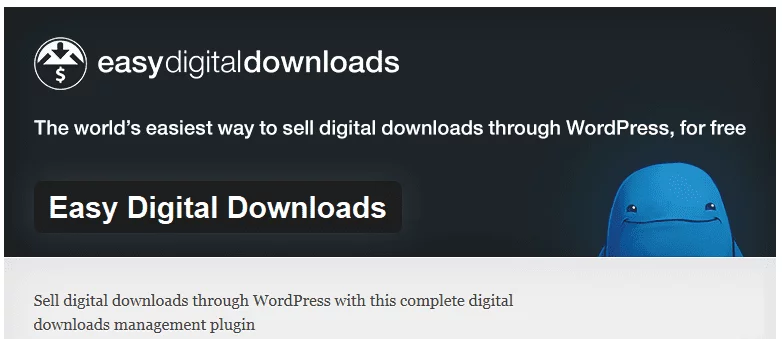 An e-Commerce store, backed by an impressive 1,255,729 downloads and a stellar 4.8/5 rating, offers a comprehensive solution for selling both digital and non-physical products, catering to diverse business needs.
Features:
Versatile Payment Options: Provides a range of payment choices for convenience.
Thorough Payment and Purchase Receipts: Ensures complete and detailed documentation for transactions.
Data Export Functionality (CSV and PDF): Allows seamless data export in multiple formats for easy management.
Extensive Extension Support: Offers numerous extensions to expand and enhance the store's functionalities.
Multilingual Support: Facilitates multiple language options to reach a wider audience.
This solution is a result of collaboration involving Easy Digital Downloads, Pippin Williamson, Sunny Ratilal, Chris Christoff, and a team of eight more dedicated developers. It aims to provide a robust platform for efficiently selling digital and non-physical products.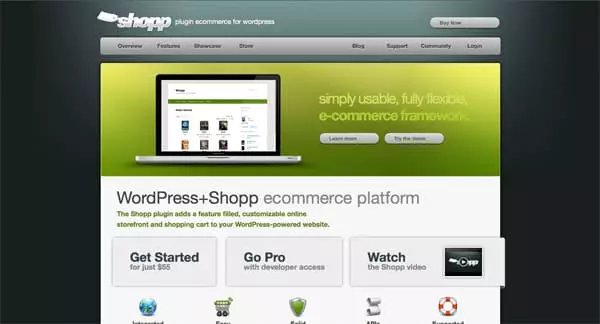 A top-tier, high-performance e-store plugin, Shopp, swiftly integrates a secure shopping cart into your website, ensuring a seamless setup in a short duration. Described by shopplugin.net as a "simple, usable, fully flexible e-commerce framework," it embodies professionalism and efficiency.
Features:
Dedicated Secure Cart Support: Provides a secure cart system for reliable transactions.
Catalog Management: Enables efficient organization and management of product catalogs.
Customer Account Support: Facilitates the creation and management of customer accounts for enhanced user experience.
SEO-Friendly Design: Incorporates features conducive to search engine optimization, aiding visibility.
Versatile Image Options: Allows for the inclusion of multiple images to showcase products effectively.
Shopp is the brainchild of developers Jonathan Davis, Barry, Clifton Griffin, and a team of four others, striving to deliver a professional, adaptable, and user-friendly e-commerce framework.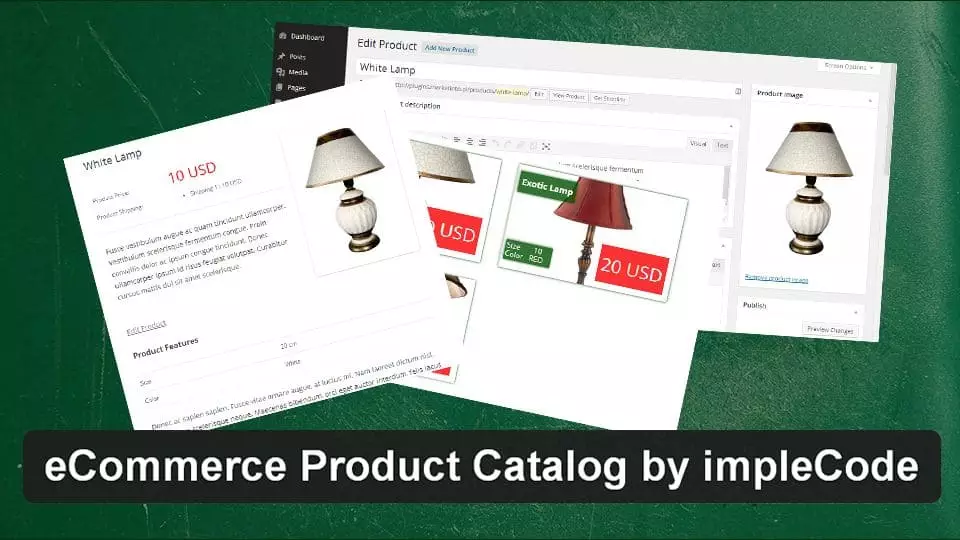 A robust, no-cost software relied upon by 219,709 users, boasting an impressive 4.6/5 rating, serves as a platform to showcase exquisite products and services on websites. This versatile plugin seamlessly integrates with various themes and custom post types.
Features:
Enhanced SEO Optimization: Elevates site visibility in search engines through SEO-optimized product displays.
Variety in Product Page Templates: Supports three distinct product page templates for diversified showcasing.
Effortless Product Display: Allows the display of products using convenient shortcodes.
Comprehensive Product Management: Facilitates effective product handling, including shipping and attributes.
Multi-Currency Support: Offers a choice of 25 currencies and the ability to include custom currencies as add-ons.
Developed by impleCode and ndre, this software delivers a powerful, adaptable solution for presenting products and services attractively on websites while offering diverse customization options.

A free, adaptable plugin, relied upon by over 21,000 users with a remarkable 4.9/5 rating, was conceived to provide a straightforward and versatile tool for all. It streamlines the process of setting up a store within a short timeframe.
Features:
Universal Compatibility: Seamlessly integrates with diverse website types.
PayPal Payment Integration: Facilitates secure transactions through PayPal.
Customizable Tax Settings: Allows setting up different tax groups and modes.
Offline Order Management: Enables the creation of invoices and processing of orders offline.
Diverse Payment and Shipping Plugins: Offers additional plugins for expanded payment and shipping options.
Developed by OrillCart, this plugin delivers simplicity and flexibility, catering to users seeking an easy-to-use yet powerful tool to establish their online stores efficiently.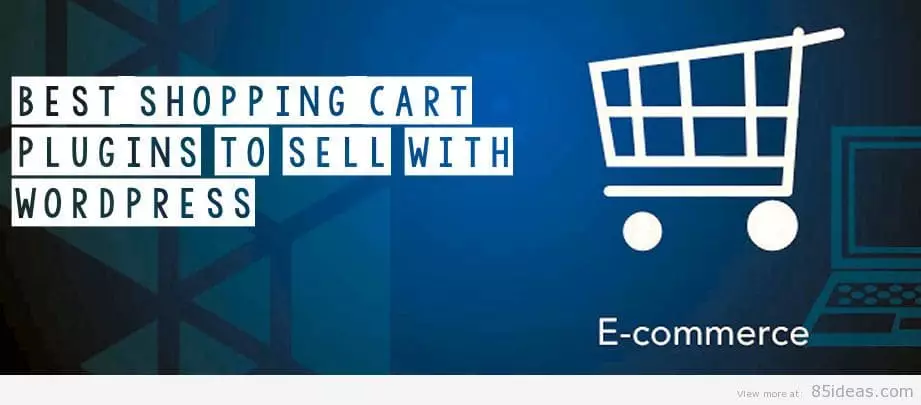 The e-commerce plugin stands out as a highly efficient and user-centric tool, ideal for crafting diverse online stores. Trusted by 10,261 users with a commendable 4.6/5 rating, it offers extensive functionalities. Users can create various shipping methods and apply different tax types to groups or individual products. Additionally, it allows the creation of separate product manufacturer and category pages to emphasize essential information.
Features:
Seamless PayPal Payment Gateway Integration: Ensures secure and hassle-free payment transactions.
Comprehensive Manufacturer Page Management: Maintains detailed records and information regarding product manufacturers.
Price Highlighting for Products: Allows for effective showcasing of product prices.
Integration with Social Network Platforms: Provides support for various social networking websites.
User Review and Rating System: Enables users to write reviews and provide ratings for products.
Developed by Webdorado, this plugin embodies functionality and user-friendliness, making it an ideal choice for users seeking to develop versatile and engaging online stores.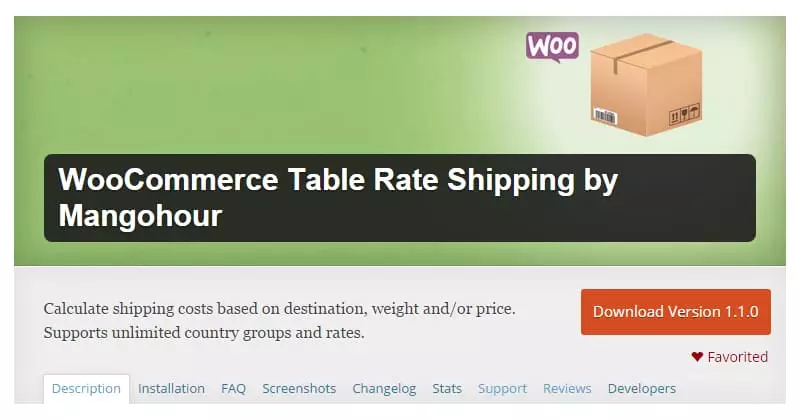 The Table Rate Shipping plugin stands out as the preferred choice among users, offering customers the ability to rate orders based on various shipping parameters such as destination, weight, shipping class, and more. This plugin presents an opportunity to revamp and customize shipping methods according to specific preferences.
Features:
Multiple Zone Configuration: Allows the creation of separate configurations for various shipping zones, enhancing flexibility.
Customer Choice in Shipping Standards and Prices: Provides customers with options to select their preferred shipping standards and corresponding prices.
Volumetric Shipping Options: Enables the selection between actual weight or volumetric weight for shipping calculations.
Simplified Bundling: Facilitates setting costs for multiple items purchased together, streamlining the shipping process.
Diverse Cost Options: Offers a range of choices for calculating shipping costs based on various parameters.
Developed by Bolder Elements, this plugin offers comprehensive functionalities, empowering users to tailor shipping methods to suit specific business needs effectively and efficiently.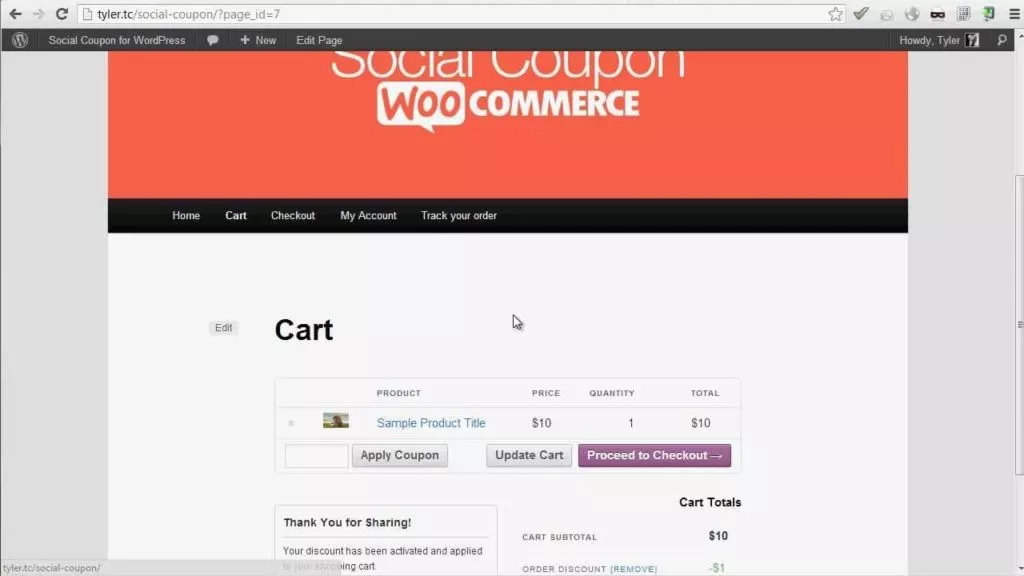 Providing discounts is a widely adopted strategy in the business realm. This plugin empowers businesses to attract a larger customer base to their online brand. It automatically adds a coupon to customers' carts when they share the brand's page on social networking websites, enhancing the overall user experience.
Features:
Custom URL Configuration: Allows setting custom URLs for checkout, cart, and product pages, providing comprehensive control over user experience.
Complete Control over Product Display and Checkout Pages: Offers full customization options for showcasing products and managing checkout processes.
Customizable Expiry Dates for Social Coupon Offers: Enables setting personalized expiration dates for coupon offers generated through social sharing.
Ajax Admin Panel Support: Provides efficient support through an Ajax-powered administrative panel, ensuring smoother operations.
Compatibility with Popular Browsers: Ensures seamless functionality across widely used web browsers.
Supported by TylerQuinn, this plugin equips businesses with the tools necessary to leverage social sharing for coupon distribution, thereby enhancing customer engagement and satisfaction within the online brand experience.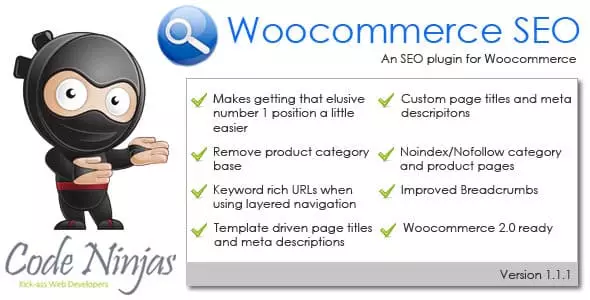 Just establishing a website and adding products isn't sufficient; it's crucial for people to easily find and identify your site. This plugin was crafted with the intent to elevate SEO capabilities and enhance visibility on search engines.
Features:
Optimized URLs and Keywords: Enables the utilization of popular URLs and keywords, accompanied by unique descriptions to bolster search visibility.
Automatic Page Title and Meta Description Generation: Generates page titles and meta descriptions automatically, streamlining SEO processes.
Customizable Page Titles and Meta Descriptions: Provides the ability to tailor page titles and meta descriptions, allowing for personalized SEO optimization.
Exclusion of "Nofollow" Links: Excludes consideration of "nofollow" links, refining the SEO evaluation process.
Enhanced Breadcrumbs: Improves the visibility and functionality of breadcrumbs, enhancing site navigation.
Developed and supported by Code-Ninjas, this plugin strives to enhance SEO functionalities, ensuring better recognition and discoverability of your website across various search engines.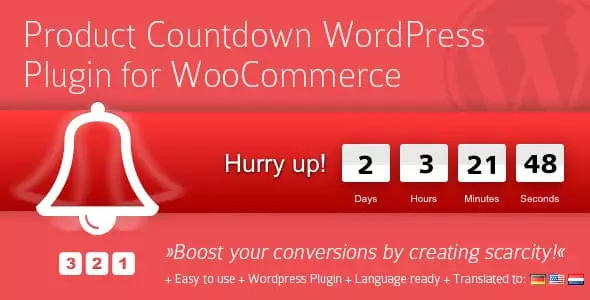 This plugin is designed to instill a sense of imminent scarcity in customers' minds, a strategy proven to attract and engage more users. This psychological approach capitalizes on people's inclination to purchase products whose prices will increase when a countdown timer hits zero. With just a few clicks, this plugin empowers you to set up a countdown timer on your store, prompting sales effectively.
Features:
Fixed Top Popup Window Addition: Allows the addition of a fixed top popup window for heightened visibility.
Display of Current Sales Price or Stock Items: Enables showcasing the current sales price or available stock items beside the countdown timer message.
Customizable Background Color: Offers the option to choose your preferred background color for the timer.
Global CSS Settings: Provides a global CSS setting for every countdown, ensuring consistent styling across the platform.
Automatic Email or Message Sending Post-Expiration: Sends an email or message promptly once the session has expired.
Supported by wpbuddy, this plugin equips you with the tools to leverage the psychology of scarcity effectively, prompting potential buyers to act swiftly, boosting sales through strategically designed countdowns.
Conclusion:
E-commerce plugins are invaluable assets for businesses venturing into online retail. They offer a plethora of features that streamline store setup, enhance customization, and ensure a seamless shopping experience. From user-friendly interfaces to advanced functionalities like inventory management, these plugins cater to businesses of various sizes, aiding in scalability and growth. Security measures, scalability, and user-friendly interfaces make e-commerce plugins indispensable for creating successful online stores.
FAQs on E-Commerce Plugins:
Are e-store plugins compatible with all website platforms?
Not necessarily. While some plugins are designed for specific platforms like WordPress or Shopify, others offer broader compatibility. Ensure compatibility with your chosen platform before installation.
Do all plugins offer free versions?
No, many plugins offer both free and premium versions, with premium versions unlocking additional features and support. Some plugins may be entirely free, while others have premium-only offerings.
Can I customize the appearance of my online store with these plugins?
Yes, most plugins offer customization options, allowing you to personalize the look, layout, and functionalities of your store to align with your brand identity.
Are e-commerce plugins secure for processing payments?
Reputable plugins prioritize security, employing encryption, SSL certificates, and compliance with security standards to ensure secure transactions and protect customer data.
Can these plugins handle large product inventories and high website traffic?
Many plugins are built to handle scalability, accommodating a growing product inventory and increased traffic. However, it's essential to choose a plugin that suits your anticipated traffic and inventory needs.
Do plugins provide customer support and regular updates?
Yes, reliable e-commerce plugins typically offer support from developers and regular updates containing bug fixes, performance improvements, and new features to keep the plugin functional and secure.