We make WordPress faster.
Businesses worldwide use Nestify to improve site speed, eliminate down time and increase conversions by up to 300%
Speed Up My Site
Better load times, more uptime, higher conversions
We keep your blog online, fast and secure across all devices, even during traffic spikes
Faster e-commerce websites make more money. We optimize every bit of your store for blazing fast performance.
We take care of maintaining and supporting your client websites so you can focus on growth.
Nestify delivers unmatched performance for WordPress and WooCommerce.
We handle the technical stuff, so you can focus on growth and success.
High Performance Stack
Our Nginx and PHP7 based stack improves WordPress core performance, even for logged in users.
Automatic Daily Backups
Nestify creates automatic backups of your site and stores them in 3 locations. Restores are 1 click operation.
Automatic Core Updates
We proactively stay on top of security audits, compliance, installing patches and performing updates.
Performance Guarantee
We make sure that your site remains fast even when there are thousands of visitors online.
Robust Security
With advanced DDoS and Malware protection, your WordPress site is always safe and spam free.
24x7 Support
Our team of experts assists you with all WordPress issues and development work round the clock.
"We wasted our money and energy on some big hosting providers and didn't get the desired results when traffic started growing. Switching to Nestify was one of the best decision we ever made. Their tech support is amazing and they know exactly what we need. They have the ability to solve complicated problems in minutes. There's no word like downtime with Nestify. They have worked with us as a team and helped us scale one of our most complicated products. If you are a professional blogger, don't waste your time and just switch to Nestify!"
Animesh Pandey YOAAP Publisher Solutions
"Deva Blinds have moved our WordPress sites so many times to different hosts that claimed they knew WordPress. They all didn't and we had many problems, down time and even a complete loss of data. I am extremely happy with nestify.io and I recommend them to many people. Virtually no downtime, excellent responce times from people that understand WordPress. Managed servers that work and work."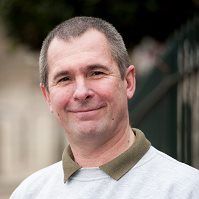 Paul Pollard-Fraser
DevaBlinds.co.uk
"I have been building and managing client websites since 2001, and have hosted with at least four different companies during that time. I have been very impressed with the excellent customer service from Nestify for my site at deannafenton.com. Managing my site through their dashboard is incredibly easy. I have access to automated backups and can create an on-demand backup with a single click and the included SSL certificate means that my site is secured and won't be marked as an unencrypted website by Google. I highly recommend Nestify for your WordPress hosting"
Deanna Fenton DeannaFenton.com
"Nestify welcomes businesses with a relatable, developer-to-developer approach to support. The company's flexible catalog of high-performance hosting solutions helps customers improve digital outcomes and reach wider online audiences. With a focus on incorporating customer feedback into future developments and innovative products on the way, Nestify aims to fuel business success. "
Christine Preusler HostingAdvice.com
Faster Websites deserve Faster Support!
Our support team members have years of experience and they contribute to WordPress. They provide onboarding assistance, handle migrations and instantly resolve any ongoing issues. With excellent team members and automation we resolve 90% support incidents within first 10 minutes.
24/7 Email Support
Median resolution time: 6 Minutes
Nestify platform turns complex tasks into single-click operations
With Nestify console you can launch scalable websites, create and operate staging environments and use advanced tools with a few clicks.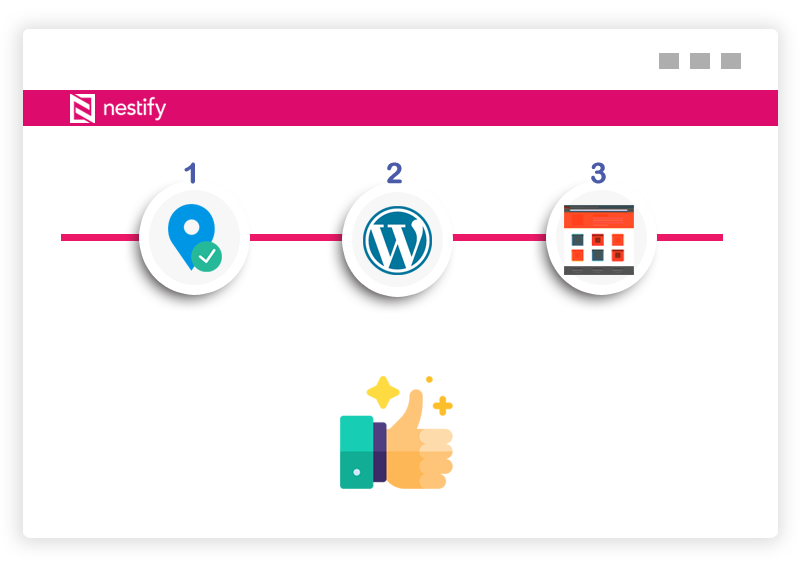 Select Server Location
Host your site close to your audience.
Select Your CMS
Pick from WordPress, WooCommerce or your own code.
Go Live
After checking your site in staging, go live instantly.
These Features Are Free With Every Hosting Plan.
Free Migrations
Our experts safely migrate your site from existing (hosting) provider to Nestify with zero downtime.
Round the Clock Responsive Support
You are never lost with Nestify's 24/7/365 expert support. Our quick response time, solutions that work and expertise in support ensure that your peace of mind never leaves you.
WP-CLI
With WP-CLI, you can update plugins, configure multisite installs and much more, without using a web browser.
Security Scans
We scan your site daily for insecure plugins, vulnerabilities and protect it from hackers.
Free CDN
Every plan comes with premium CDN and dedicated bandwidth for each site at no extra cost.
Automatic Daily Backups
We create automatic backups of your site every day. Restores are 1 click operation. We also provide on-demand backups at no extra cost.
Git Support
Nestify allows developers full control over their stack. The built-in support for Git ensures productivity for developers.
Free SSL
Each site comes with Let's Encrypt SSL certificate (and Cloudflare SSL)
Clients
Trusted by public companies, private businesses and non-profits.

Nestify makes your site load 2x as fast, 100% guaranteed.