Once you have registered a domain and choose the ideal hosting, you need to define how you will build your web page. For simple projects, such as more specific and customized portfolios or pages, a viable option is to use a content management system called CMS.
Choosing the CMS for your site varies according to the type of pages you want to create and also needs to consider the technical capabilities at its disposal. The question is not about defining the best CMS for websites but which of the three best suits your needs. For help in choosing the best content management system for your website, we will explain the characteristics of each in detail.
What is CMS or Content Management System?
CMS or Content Management System is a system that will function as the engine of your site. This type of system facilitates the creation and editing of your page elements through a visual interface. Depending on the system and use, no need to mess around with any line of code, which makes it a practical and quick implementation option.
One of the main features of these systems are plug-ins or modules that are designed to complement and enhance functions on the pages, how to improve positioning in SEO or to assist in obtaining contacts for inbound marketing. Additionally, you can choose themes, templates that you can customize according to your brand quickly.
Today, there are three main content management tools: WordPress, Joomla and Drupal. These three are free and can be installed easily in most of the hosting plans.
WordPress
WordPress is the most popular CMS. According to research, about 40% of all sites that use a content manager opted for WordPress (including this website).
Created in 2003 by Matt Mullenweg, the system which was primarily known for its use in blogs, today it is also widely used on websites for their ease of editing.
Of the three systems presented here, WordPress is the one with more themes and plugins available. In addition, the community that uses the WP is very active, making the resolution of any problems with the fairly easy platform. The ease of installation and use is great, and editing and updating as well.
Some difficulties may appear if WordPress is used for pages that require a lot of resources and if there is a need for changes in the back-end, as there are some restrictions in this regard. Overall, WordPress is ideal for simple pages, such as company websites, blogs and pages that do not require much technicality. The WP is also highly recommended for quick projects and for beginners in the area.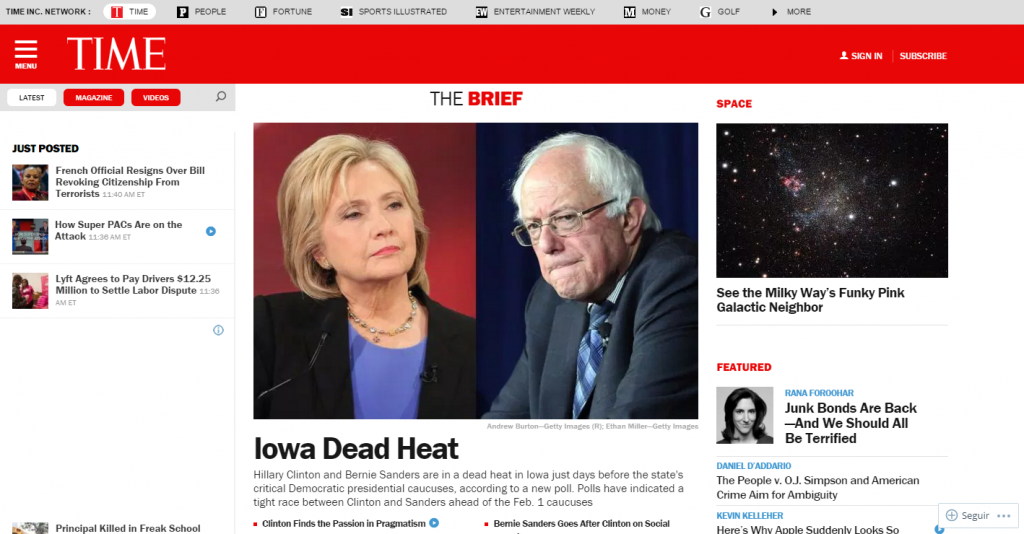 The Time site uses WordPress
Joomla
Joomla, created in 2005, is a result of the separation of the team of Mambo and Miro company developers, which owns the rights to the Mambo. It is considered the middle ground between WordPress and Drupal, it has the first edition of facilities and some of the advanced features of the second. It is ideal for those who think WordPress is somewhat limited, and Drupal, very complex technically.
Like the other two CMS, Joomla has different themes and plugins available, and like WordPress, has a community that assists in doubt answer and questions. Joomla is especially suitable for those who want to build eCommerce sites. It has features that favor this option. Moreover, it is also suitable for institutional websites, portals and intranets.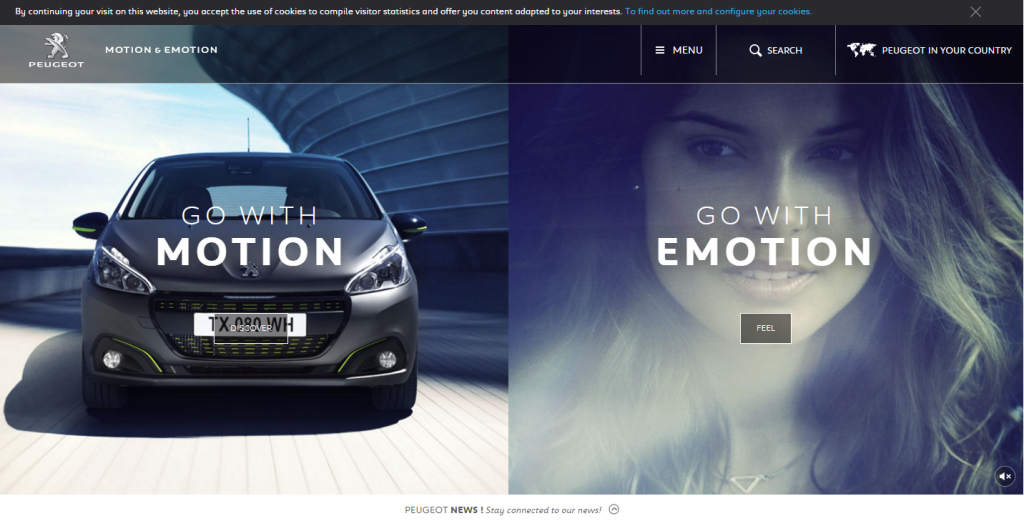 The Peugeot site uses Joomla
Drupal
The Drupal is an open-source program and a more powerful platform that allows various changes and back-end customizations. Of all the three, it is something that requires more technical knowledge for editing and updates.
You will still be able to create and edit a website with Drupal with relative ease, but compared to WordPress, for example, requires a bit more knowledge of HTML, PHP and other programming languages. A good alternative to solve any problems or questions is the Drupal community.
Among the CMS presented, it is the oldest, having been established in 2001 by Dries Buytaert. As a more robust platform, Drupal allows for modifications and is more versatile – can be used in many types of projects – from small websites to more complex systems.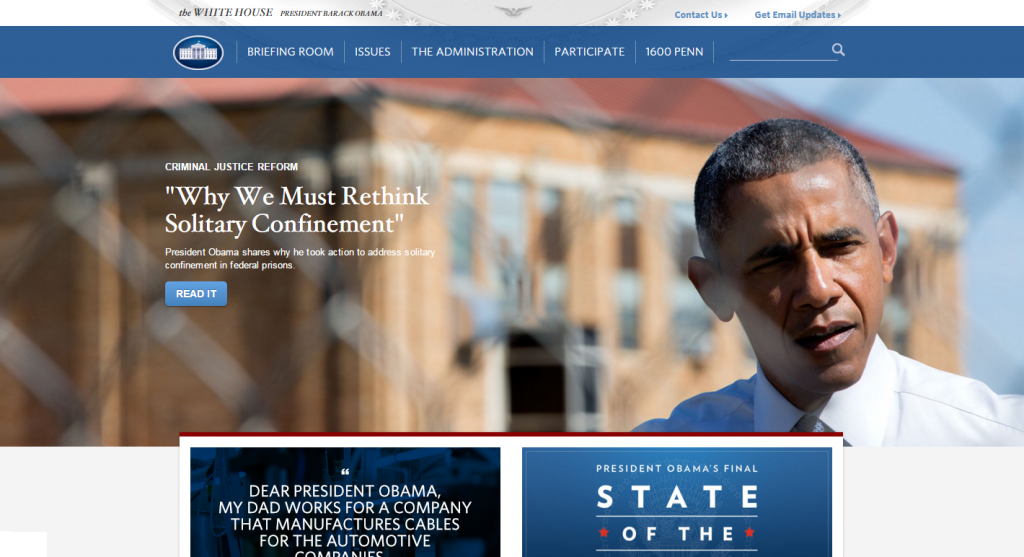 The White House site uses Drupal
Comparison between CMSs
One of the factors that can support the choice of the best CMS for websites is optimization for search engines. All three CMSs have an appropriate code structure for website optimization and all systems have good extensions for SEO, which seek to improve the quality elements such as titles, sitemaps and URLs. Among the extensions available, we can highlight the Yoast SEO for WordPress, AceSEF and sh404SEF extensions for Joomla and pathauto for Drupal.