Whether the technologies or ideas are being used in health tech, creative production, or to help our online businesses succeed, incredible advancements have been made through extensive investment in startups. These startups are entering the market to make our lives easier. Here's our hand-picked list of the best startups that have been making waves in their respective industries.
Best AI Startups of 2023

Location: San Francisco 

Funding: $33 million

Investors: Series B 
Annotating data is an essential step in giving computers the ability to "learn" in much the same way that the title of a book conveys an idea about what the content of the book is. Dataloop is a platform for the annotation and management of artificial intelligence data. The company's platform simplifies the management of unstructured data by combining human and machine intelligence, and it also enables businesses to take their AI ideas from the development stage into production by providing them with the means to do so. 
By providing support for the entirety of the data lifecycle and contributing to the development of machine learning systems that are quick, accurate, and affordable while also being scalable, Dataloop's overall mission is to rid businesses of the data challenges they currently face. The total amount of support for the startup has increased to $50 million as a result of the recent acquisition. 
Location: Israel 

Funding: $5.2 million 

Investors: Slingshot Ventures and ZORA Ventures
Food waste has become one of the most important contributors to greenhouse gas emissions, which is particularly concerning the pressing issues of finding solutions to the problem of climate change is at an all-time high. Wasteless is committed to reducing the amount of food that is thrown away in retail settings by a minimum of 80 percent. 
Wasteless is a pricing engine that uses artificial intelligence to dynamically set the price of perishable foods and automatically lowers prices as items get closer to their expiration dates. In addition, the stores are able to increase their revenues and reduce their operating expenses as well as their labor costs by selling food that would otherwise be wasted. 
Recently, the business was recognized as a leading circular economy solution by the World Economic Forum and won several awards, including the Accenture AI Award for its proprietary AI pricing engine at Seeds&Chips, Rabobank's FoodBytes NYC, at AGFunder, Emerce, and SOSV Climate Tech 100.
Location: Portugal

Funding: $92.1 million

Investors: 35 investors, including Greycroft and Faber
It is essential for global companies to have customer service representatives who are fluent in multiple languages in order to smoothly sail through the communication process with customers all over the world. The Language Operations platform from Unbabel combines cutting-edge AI with the participation of human translators in order to produce multilingual translations that improve with use. 
Unbabel eliminates the language barrier for businesses by scaling customer service operations, reducing costs, and managing growth. This is achieved as a result of the company's ability to provide excellent service in the customer's native language. Companies that continue their expansion and enter new global markets have the ability to win their customers' trust by providing them with multilingual customer experiences that are more consistent and of a higher quality. Unbabel has already collaborated with notable companies such as Booking.com, Nestlé, Panasonic, Patagonia, UPS, and others. 
Best Ecommerce Startups of 2023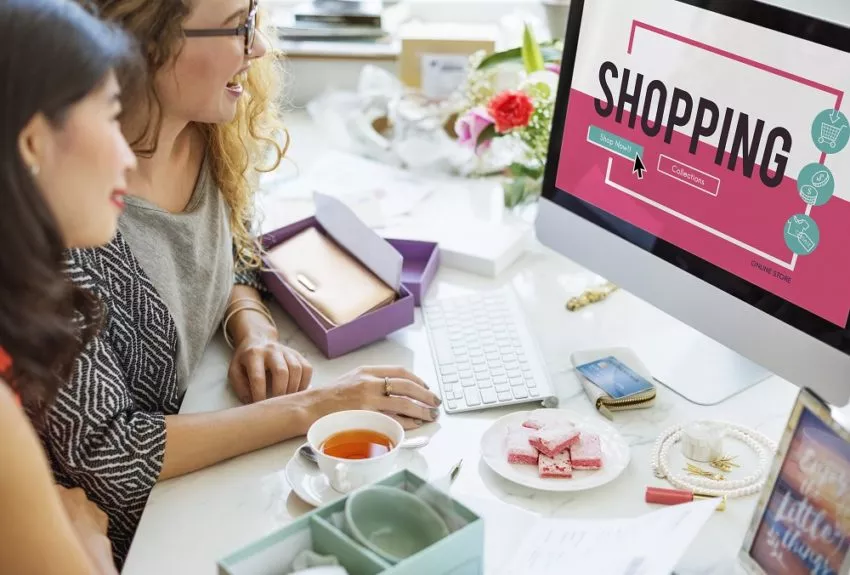 Location: Brazil

Funding: $17.1M 

Investors: Series A
A B2B platform called Clubbi was established in 2020 that enables small food businesses to order their inventory online. The platform, which serves over 3,000 stores, is expanding at a rate of about 40% MoM. Over 8,000 SKUs are available on the marketplace, and orders are delivered within 24 hours. 
Location: New York

Funding: $75.4 million 

Investors: Series C 
In the following four years, the market for customized nutrition is predicted to increase by double. Additionally, businesses like Hungryroot are introducing eCommerce to this sector. The firm offers customized recipes that users can purchase online through the platform using AI-powered algorithms. When Hungryroot reached $175M in revenue in 2021, its sales increased by 150%. They started in 2015 and have their headquarters in New York.
Location: India 

Funding: $35.5 million 

Investors: Series A
Dotpe assists offline retailers in India with the creation of internet storefronts. Dotpe offers eCommerce shop layouts in addition to an online payment system to make it simpler for these businesses to take payments. The company's solution is one of the ways companies in India are trying to take advantage of the nation's burgeoning eCommerce sector, which is expected to reach $400B in value by 2030. 
Best EdTech Startups of 2023 

Location: Dubai

Funding: AED10M

Investors: Al Arabi Investments
A technology-education startup called Coded Minds seeks to shift the way that technology education is done. Coded Minds focuses on procedures. The curriculum is project-based and practical, beginning with the problem. The startup wants to concentrate on fixing real-world problems with technology and innovation. In the Middle East, North Africa, Asia Pacific, South Asia, and the Americas, it offers instruction to students of all ages. It thinks that education has a purpose. Because of this, it encourages both kids and adults to be disruptive, creative, and innovative.
Location: Massachusetts

Funding: $100.1M 

Investors: Series C
Preply is an online tutor marketplace where you may locate tutors that speak a range of languages. For individuals who prefer a tutor to guide them in a more structured direction, the Preply platform also offers a "structured learning" option. Preply ranks tutors based on a machine learning algorithm in addition to rankings. Over 100,000 pupils are reportedly using the company's platform.
Location: Germany 

Funding: $333M 

Investors: Series C
A B2B provider of digital coaching is CoachHub. For employees to sharpen their abilities, this business develops customized talent development classes that are delivered remotely via video. The program allows for performance evaluation for both employees and HR staff. In its network, CoachHub includes more than 2,500 business coaches.
Best FinTech Startups of 2023 

Location: India 

Funding: $816.3M 

Investors: Secondary Market
A payment gateway application is Razorpay. Their numerous products include virtual accounts, automated vendor payment systems, checkout page tools, and more. Razorpay, valued at $1 billion, belongs to the elusive fintech unicorns. With the help of their most recent innovation, Magic Checkout, customers' information is gathered during their first transaction and prefilled for subsequent purchases.
Location: Germany 

Funding: $184.1M 

Investors: Series C
An app for mobile banking and finances is what Vivid Money is all about. Their platform has capabilities for reporting, multi-currency access, and high-interest savings accounts. Most recently, they added brokerage features to the platform so that users could buy and sell stocks and ETFs. Additionally, they provide profitable cashback opportunities for users to spend and store money on their site.
Location: Canada 

Funding: $103.9M 

Investors: Series B
Innovative business Ledn is dedicated to provide financial services to owners of digital assets. The Toronto group is responsible for the development of novel products like the "Bitcoin Mortgage," which, in addition to conventional borrowing, trading, and saving instruments, accepts a borrower's Bitcoin as well as their home as security.
Best Food and Beverages Startups of 2023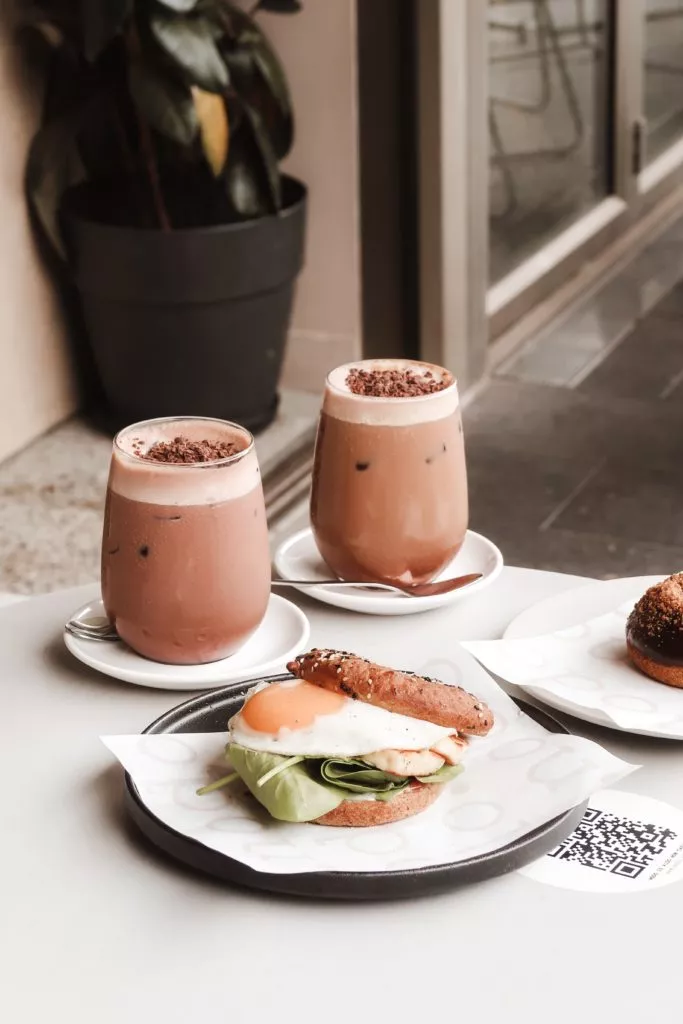 Location: New York 

Funding: $107M 

Investors: Series C
"Heat-and-eat in 3 minutes or less" is the tagline of Freshly. They offer a subscription plan with transparent meal pricing so customers may get freshly made meals directly from the restaurant. Freshly was acquired by Nestle in late 2020, but it has since maintained its independence and has carried on with its artisanal menu of meals, such as homestyle mac and cheese with fried chicken and blade steaks served with rice.
Location: California 

Funding: $28M 

Investors: Series B
Pared is a network that matches professionals in the food and beverage industry with restaurants in need of help. The business serves as a resource for both hiring chefs and food service professionals. Pared, which describes itself as a kind of Linkedin for the food and beverage sector, enables users to create an extensive profile that highlights work history and experiences, professional contacts and recommendations, as well as pertinent material and job vacancies in the sector.
Location: 

Funding: $1.6M

Investors: Golden Angel
Meatable is a company that produces and sells lab-grown meat in the market. It uses organic methods. The company's creators believe that killing animals for sustenance is far too "cruel" and that the existing meat supply cannot keep up with rising demand. Meatable extracts a single cell from an animal's body and grows the entire organ in a lab. This process would take three years in the natural environment, but this company can duplicate it in just three weeks. Meatable may have discovered a way to improve food security without sacrificing flavor, health, or, of course, the quality of the actual meat.
Best HealthCare Startups of 2023

Location: Brazil 

Funding: Not funded 

Investors: N/A
Doctors can examine test findings with CalcLab's aid. The company offers interpretation standards, or lets clients create them. Once you select the best possible medical reference data, CalcLab instantly applies thousands of interpretation rules. It saves both patients and physicians time.
Location: Netherlands 

Funding: $4.41k 

Investors: IMPACT Accelerator
Robotic technology from Somnox aids in promoting better, deeper sleep that lasts longer. A meditative state can be produced by synchronizing one's breathing with Somnox's Sleep Robot. Users of the Sleep Robot app can personalize noises and breathing techniques.
Location: Bulgaria

Funding: $332K

Investors: Deutsche Bank
Next-generation technologies, such as intelligent bots and AI systems for health safety and improvement, are being developed by Rise Mechanics. To assist those who have limb movement restrictions, the business has created robotic mobility devices. These automated hands assist people in handling daily tasks with ease by interacting with software. 
The goal of iRise Mechanics is to improve the safety and health of disabled people's quality of life. Next-generation technologies, such as intelligent bots and AI systems for health safety and improvement, are being developed by Rise Mechanics. Rise Mechanics' mission is to improve the safety and health of impaired people's quality of life.
Best IoT Startups of 2023

Location: Milano

Funding: €3M

Investors: TiVenture
Laws and product certifications have made the agricultural industry more complicated. A business called xFarm uses digital technology to revolutionize agricultural procedures. It offers cutting-edge tools to assist farmers and other contributors in the food supply chain.
Location: Silicon Valley 

Funding: $200k 

Investors: US Department of Homeland Security
Their key selling point is the ease with which the IoT ecosystem can be set up and operational with only a few clicks and zero lines of code. Pulzze Systems' primary product is called Interactor. In comparison to software with comparable functionalities, this firm touts the smallest footprint—less than 60MBS. The answer is based on patent-pending technology that enables you to tell an app what needs to be done without having to program step-by-step instructions. The startup was named the IoT provider of the year by IoT Breakthrough in 2018.
Location: Arizona 

Funding: $24M

Investors: Unknown
It is a technology for making water out of thin air. Their hydro panels are meant to make it easier to accomplish the ambitious objective of making drinking water an infinite resource. Direct production of drinking water from air and sunshine is made possible by a technique that integrates materials science, solar energy, and predictive analytics. Each of the panels is interconnected, capable of learning, and capable of exchanging information with other panels nearby and adapting to climatic change.
Best Software and SaaS Startups of 2023

Location: Los Angeles, US 

Funding: $4.2M

Investors: Mana Ventures and Andrew Filev
An ecommerce SaaS software called Adwisely helps online shops effectively manage their advertising. With the support of the network effect, this solution aids proprietors of online stores in attracting new clients. Adwisely does more than just boost advertising; it also improves ad performance. This website solution performs A/B tests, scales profitable adverts, and does many other things.
Location: Finland

Funding: €2M

Investors: Cherry Ventures
Siri and Alexa are two excellent voice assistants available today. What if you wanted to incorporate voice assistance into your mobile app as well? Speechly can help with that. It enables you to make use of app APIs to use your preferred applications to give customers engaging experiences. 
The outcome? Better customer service, a higher retention rate, a user-friendly voice interface, and certain financial success. Speechly is ideal for e-commerce sites that want to promote voice user interfaces for shopping.
Location: Romania

Funding: €800k 

Investors: Sparking Capital and Early Game Ventures
A SaaS startup for the fitness industry called Hyperhuman is currently growing quickly. It is an online platform that enables coaches, trainers, and teachers to quickly create high-quality video workouts. Users of the website can complete it without having specialized video editing knowledge. These videos can be automatically created thanks to the characteristics of this software. 
The company's mobile application allows users to post videos of themselves performing activities. Client videos are automatically edited into reusable snippets via the Hyperhuman software. Users may also upload their own audio instructions. Users can also post their training recordings online, including on social media.
Best Transport and Travel Startups of 2023

Location: Romania

Funding: $1.8M 

Investors: Seed
Questo is an iPhone and Android app that makes exploring cities more fun. Users can set out on "quests" to find intriguing locations and uncover local legends through this app. The developer of each quest is a local person. Currently, the app provides quests in more than 100 cities.
Location: India

Funding: $4B 

Investors: Secondary Market
An international hotel chain called OYO Rooms imitates the restaurant franchise, business model. Every hotel on the list is renovated using a standard feature checklist. Each site will then have a similar look, feel, and experience.
Location: Oregon

Funding: $834.5M 

Investors: Post-IPO Equity
Over 14,000-holiday houses are managed by Vacasa, a corporation that specializes in vacation rentals. Vacasa, as opposed to Airbnb, focuses on providing property management services, such as housekeeping, smart locks, and interior design. With a robust valuation of $4.4 billion, Vacasa recently went public as a SPAC (special purpose acquisition company).
Best Fashion Startups of 2023

Location: California

Funding: $176M

Investors: Gordon Brothers and L Catterton
Everlane is a startup company that sells basic, quality clothing without the usual markup of luxury labels. Everlane was established with the goal of producing lovely essentials that could be purchased for a small fraction of the cost of traditional retail. The business has experienced fast growth and is currently one of the most well-known online clothes shops. Only the top factories in the world are used by the brand, and it is open about where and how its clothing is created.
Location: Canada 

Funding: $28M

Investors: Felix Capital and Imaginary Ventures
Mejuri is a startup that is gradually gaining traction. The business provides a huge selection of fashionable, high-quality jewelry at reasonable prices. Mejuri is becoming more and more well-known for a variety of reasons. First, the business offers distinctive and fashionable items that are ideal for embellishing any look. Second, Mejuri's jewelry is a wonderful value for the money because it is crafted with premium components and craftsmanship. Third, the business provides free shipping and returns, making shopping simple and risk-free.
Location: 

Funding: $1.5M

Investors: Ludlow Ventures
Think of Wardrobe as your closet for clothes. The ecommerce app enables users to share ideas for creating custom clothing designs, borrow expensive clothing, and sell used expensive clothing. Wardrobe is cost-effective, practical, and eco-friendly.
To Conclude…
Have we overlooked any of the top startups that belong on our list? Or, if you know of a fresh business that you believe deserves to be included, please mention it in the comments area below.